Asian Games 2018 is taking place from August 18 to September 2 in the Indonesian cities of Jakarta and Palembang. Around 10,000 athletes from 45 countries are participating in the event.
India have also sent a very strong contingent this year with 572 Indian athletes, 312 men and 260 women, participating in 36 different sports.
Here is India's latest tally of medals and the full list all medal winners at Asian Games 2018.
| | | | | | |
| --- | --- | --- | --- | --- | --- |
| Rank | Country | Gold | Silver | Bronze | Total |
| 1 | China | 123 | 87 | 63 | 273 |
| 2 | Japan | 70 | 51 | 73 | 194 |
| 3 | Republic of Korea | 44 | 54 | 66 | 164 |
| 4 | Indonesia | 31 | 24 | 43 | 98 |
| 5 | IR Iran | 19 | 19 | 21 | 59 |
| 6 | Chinese Taipei | 17 | 19 | 30 | 66 |
| 7 | Uzbekistan | 16 | 22 | 25 | 63 |
| 8 | India | 15 | 23 | 29 | 67 |
| 9 | Kazakhstan | 13 | 14 | 42 | 69 |
| 10 | DPR Korea | 12 | 9 | 13 | 34 |
| 11 | Bahrain | 12 | 7 | 7 | 26 |
| 12 | Thailand | 11 | 14 | 46 | 71 |
| 13 | Hong Kong, China | 6 | 17 | 19 | 42 |
| 14 | Malaysia | 6 | 12 | 15 | 33 |
| 15 | Qatar | 6 | 4 | 3 | 13 |
| 16 | Vietnam | 4 | 16 | 18 | 38 |
| 17 | Mongolia | 4 | 8 | 10 | 22 |
| 18 | Singapore | 4 | 4 | 14 | 22 |
| 19 | Philippines | 4 | 2 | 15 | 21 |
| 20 | United Arab Emirates | 3 | 6 | 4 | 13 |
| 21 | Kuwait | 3 | 1 | 2 | 6 |
| 22 | Kyrgyzstan | 2 | 6 | 12 | 20 |
| 23 | Jordan | 2 | 1 | 9 | 12 |
| 24 | Cambodia | 2 | 0 | 1 | 3 |
| 25 | Kingdom of Saudi Arabia | 1 | 2 | 3 | 6 |
| 26 | Macau, China | 1 | 2 | 2 | 5 |
| 27 | Iraq | 1 | 2 | 0 | 3 |
| 28 | Lebanon | 1 | 1 | 2 | 4 |
| 29 | Korea | 1 | 0 | 2 | 3 |
| 30 | Tajikistan | 0 | 3 | 2 | 5 |
| 31 | Lao PDR | 0 | 2 | 3 | 5 |
| 32 | Turkmenistan | 0 | 1 | 2 | 3 |
| 33 | Nepal | 0 | 1 | 0 | 1 |
| 34 | Pakistan | 0 | 0 | 4 | 4 |
| 35 | Afghanistan | 0 | 0 | 2 | 2 |
| 35 | Myanmar | 0 | 0 | 2 | 2 |
| 37 | Syria | 0 | 0 | 1 | 1 |
| – | Total | 434 | 434 | 605 | 1473 |
1. Women's 4x400m Relay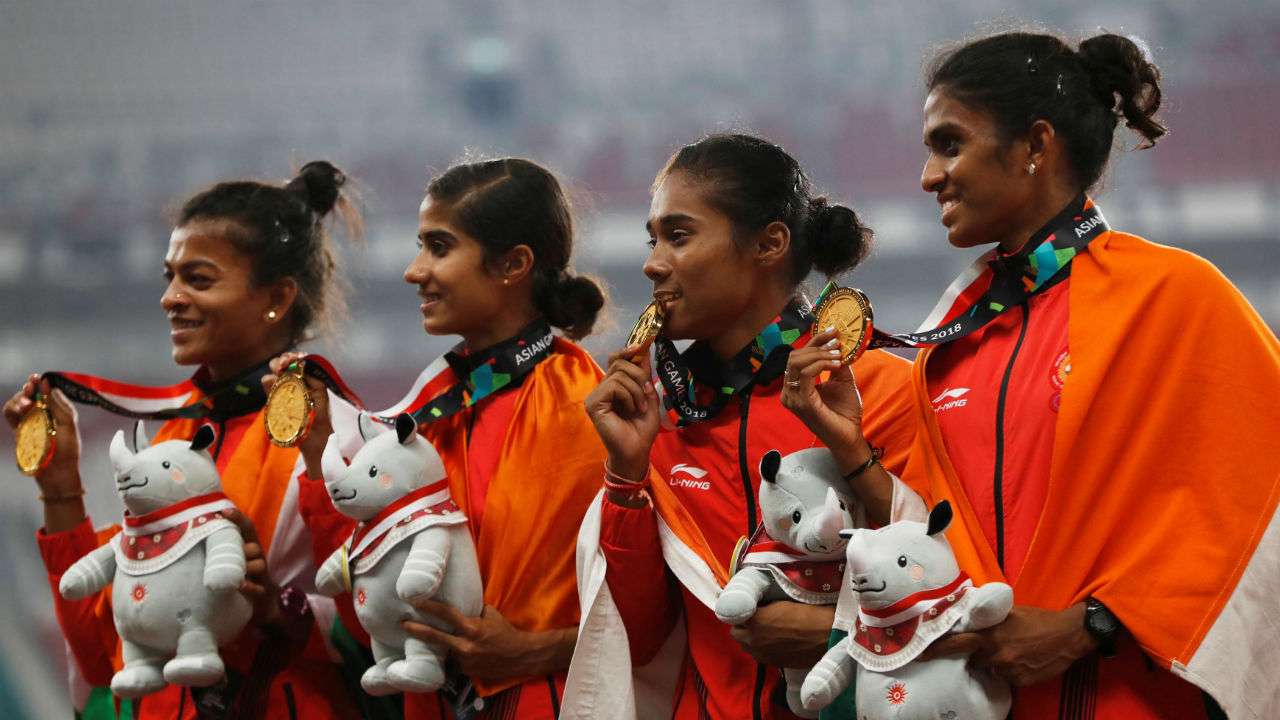 Hima Das, M R Poovamma, Saritaben Gayakwad and Vismaya Velluva Koroth – gold medal in Women's 4x400m relay, Athletics (Image: Reuters)
2. Jinson Johnson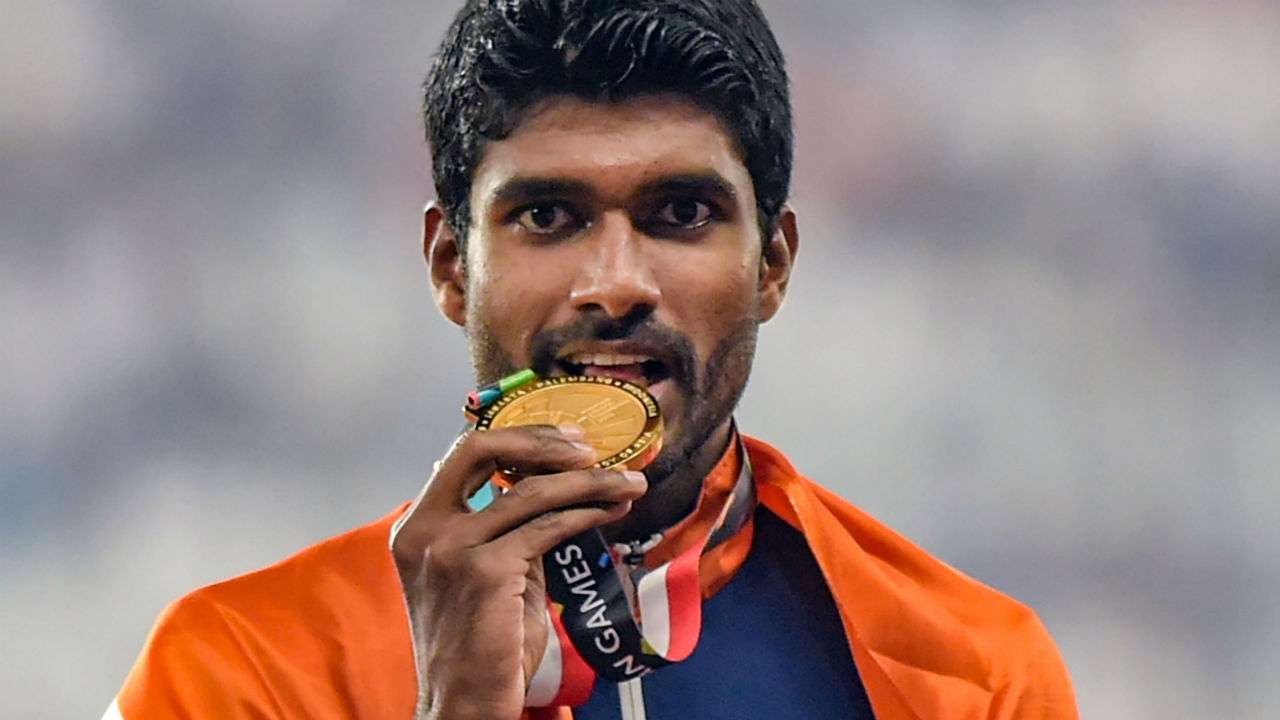 Jinson Johnson – gold medal in men's 1500m (Image: PTI)
3. Swapna Barman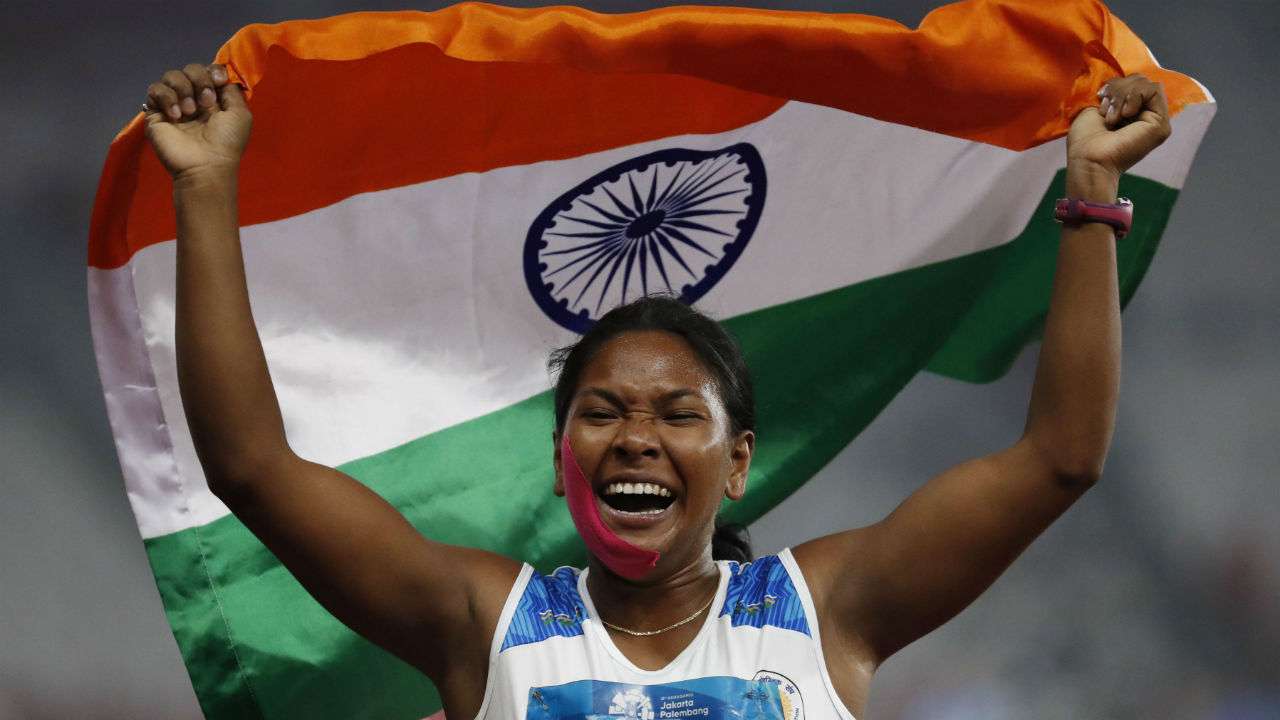 Swapna Barman – gold medal in Women's Heptathlon, Athletics (Image: Reuters)
4. Arpinder Singh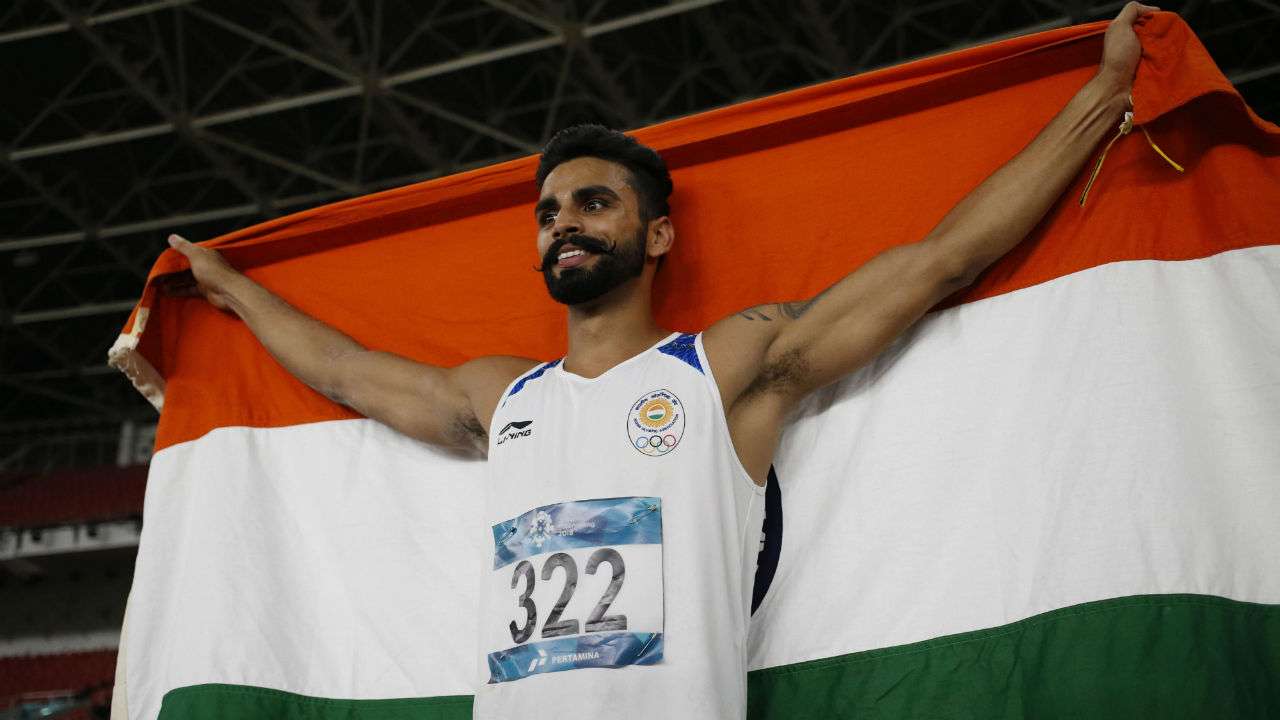 Arpinder Singh – gold medal in Men's Triple Jump, Athletics (Image: Reuters)
5. Manjit Singh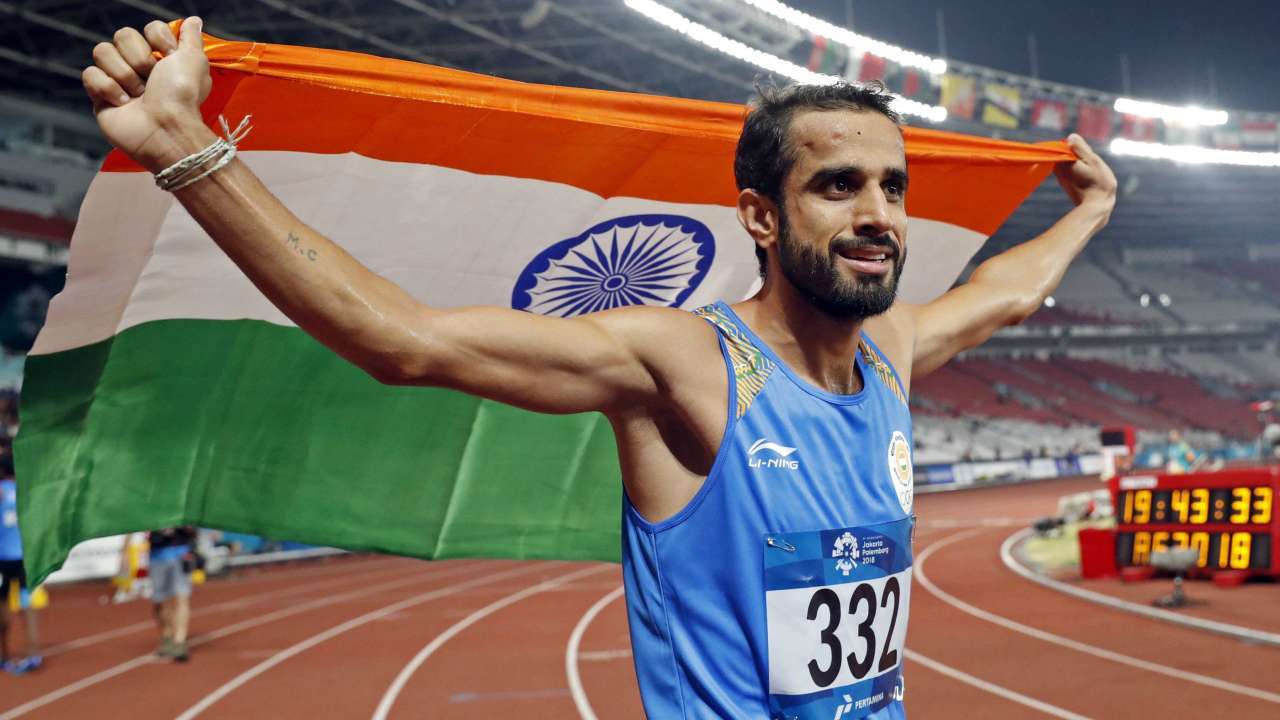 Manjit Singh – gold medal in Men's 800m Athletics (Image: Reuters)
6. Neeraj Chopra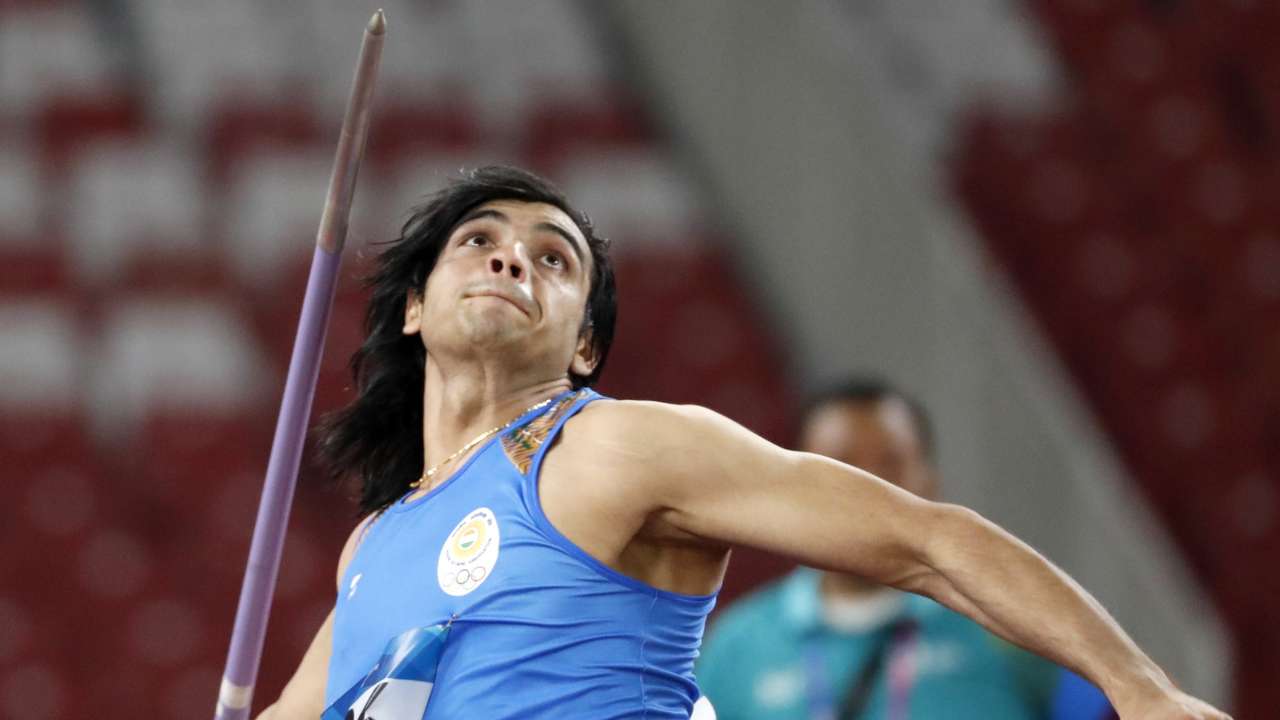 Neeraj Chopra – gold medal in Men's Javelin Throw Athletics (Image: Reuters)
7. Tejinderpal Singh Toor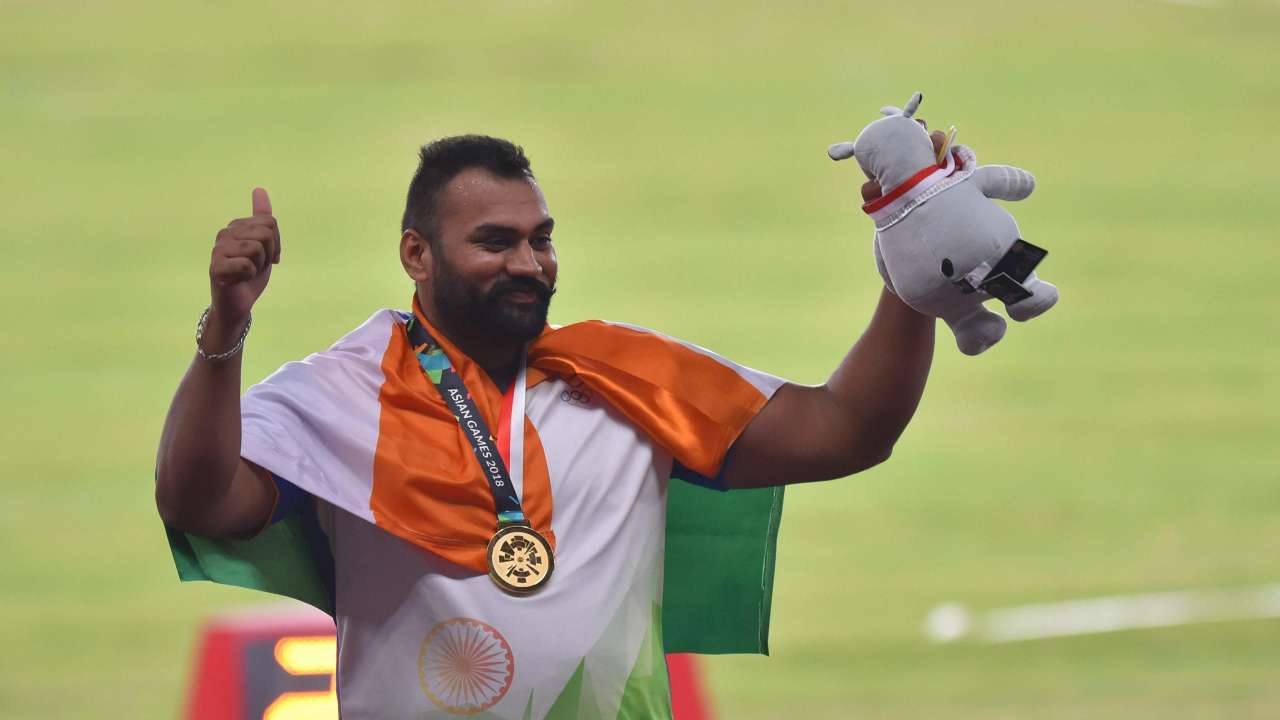 Tejinderpal Singh Toor – gold medal in Men's Shot Put (Image: PTI)
8. Rohan Bopanna and Divij Sharan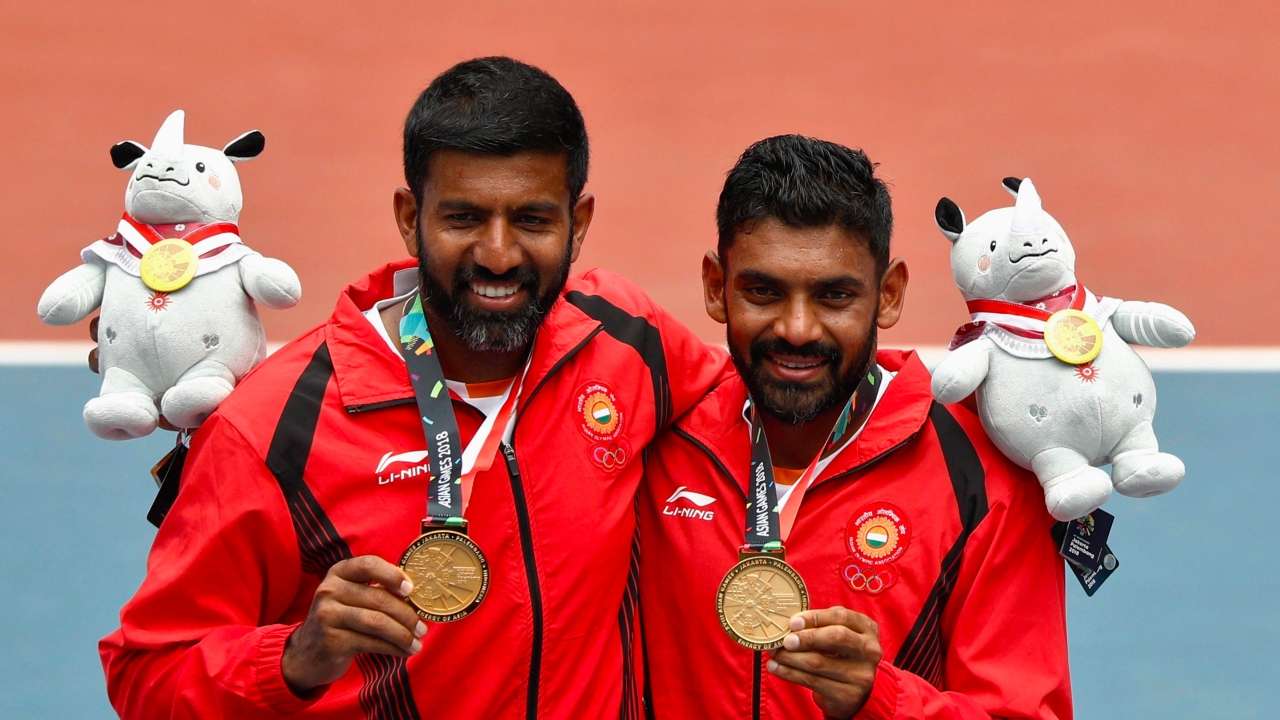 Rohan Bopanna and Divij Sharan – gold in men's doubles event tennis. (Image: Reuters)
9. Sawaran Singh, Dattu, Om Prakash and Sukhmeet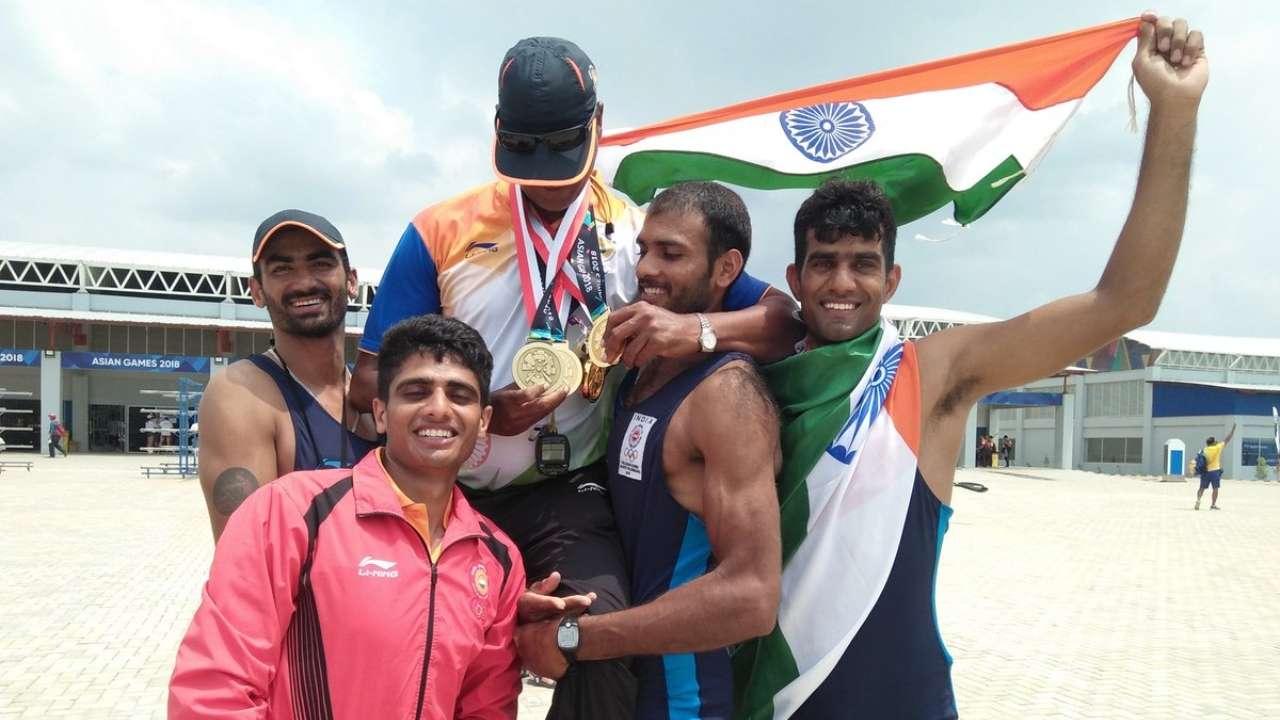 Sawaran Singh, Dattu, Om Prakash and Sukhmeet – gold medal in men's Quadruple Sculls event rowing (Image: @DiggySinghDeo)
10. Rahi Sarnobat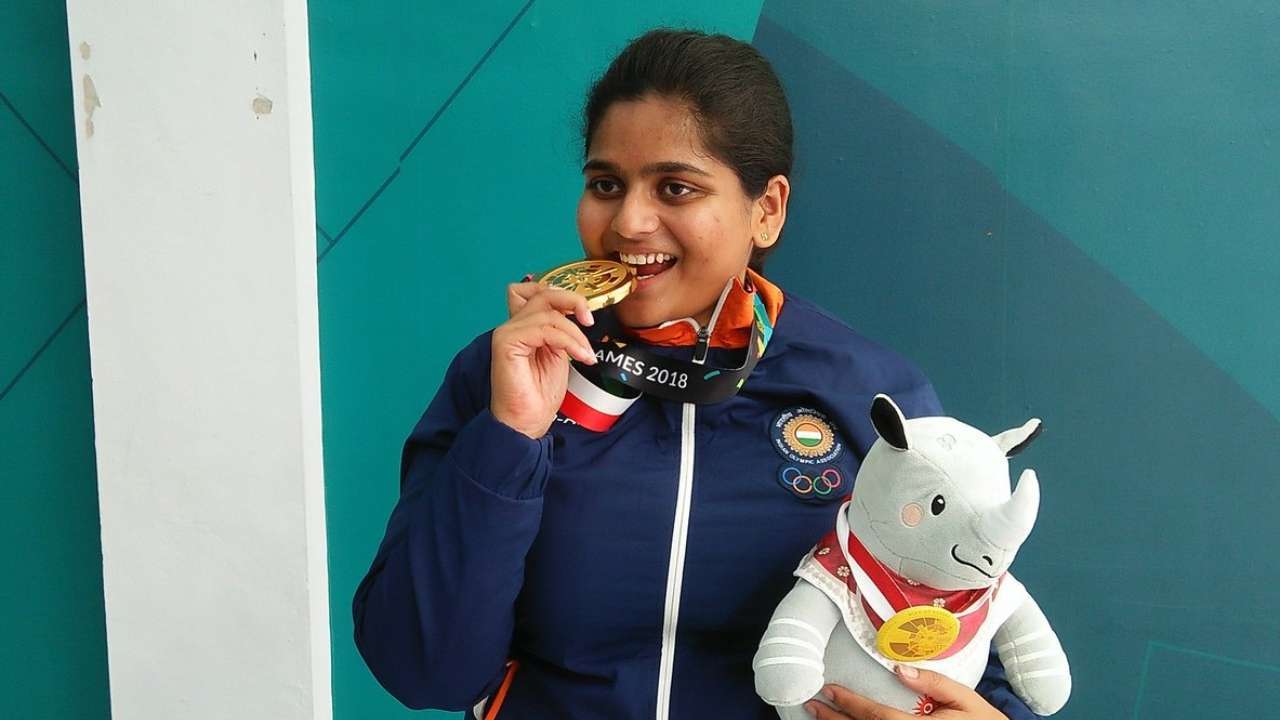 Rahi Sarnobat – gold medal in Women's 25m pistol event shooting (Image: @DiggySinghDeo)
11. Saurabh Chaudhary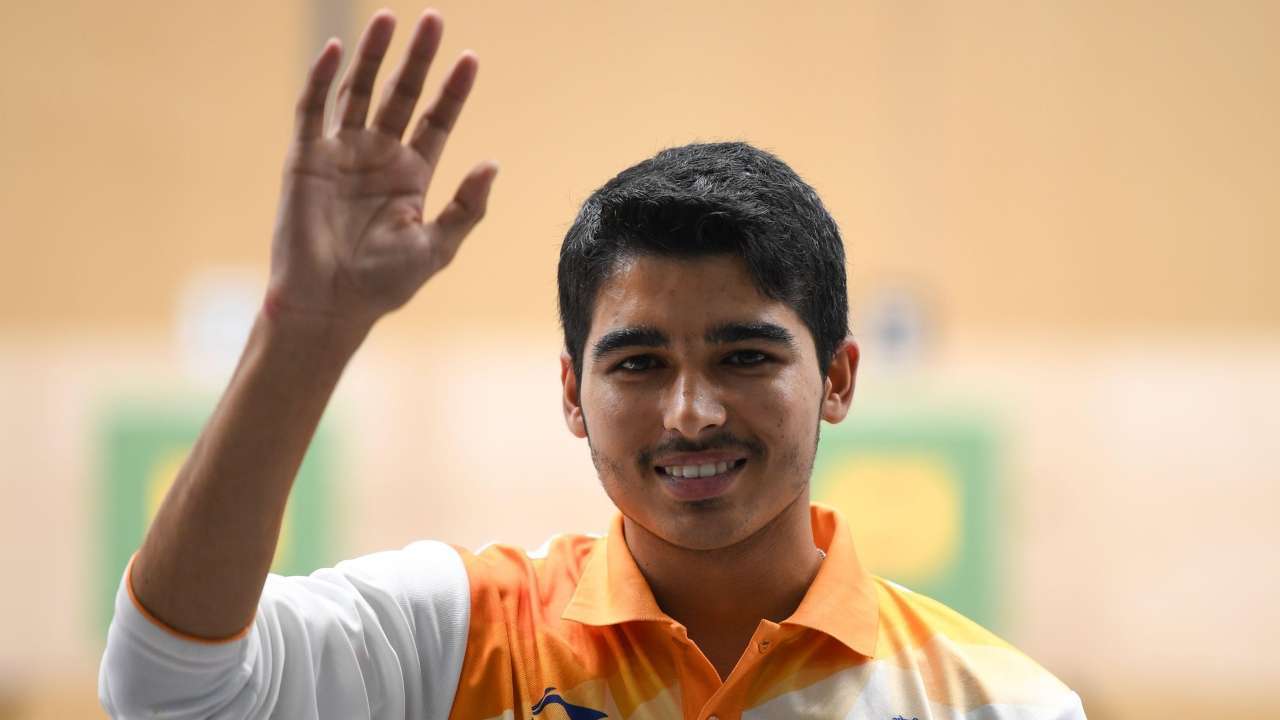 Saurabh Chaudhary – gold medal in men's 10m air pistol finals event shooting (Image: Reuters)
12. Vinesh Phogat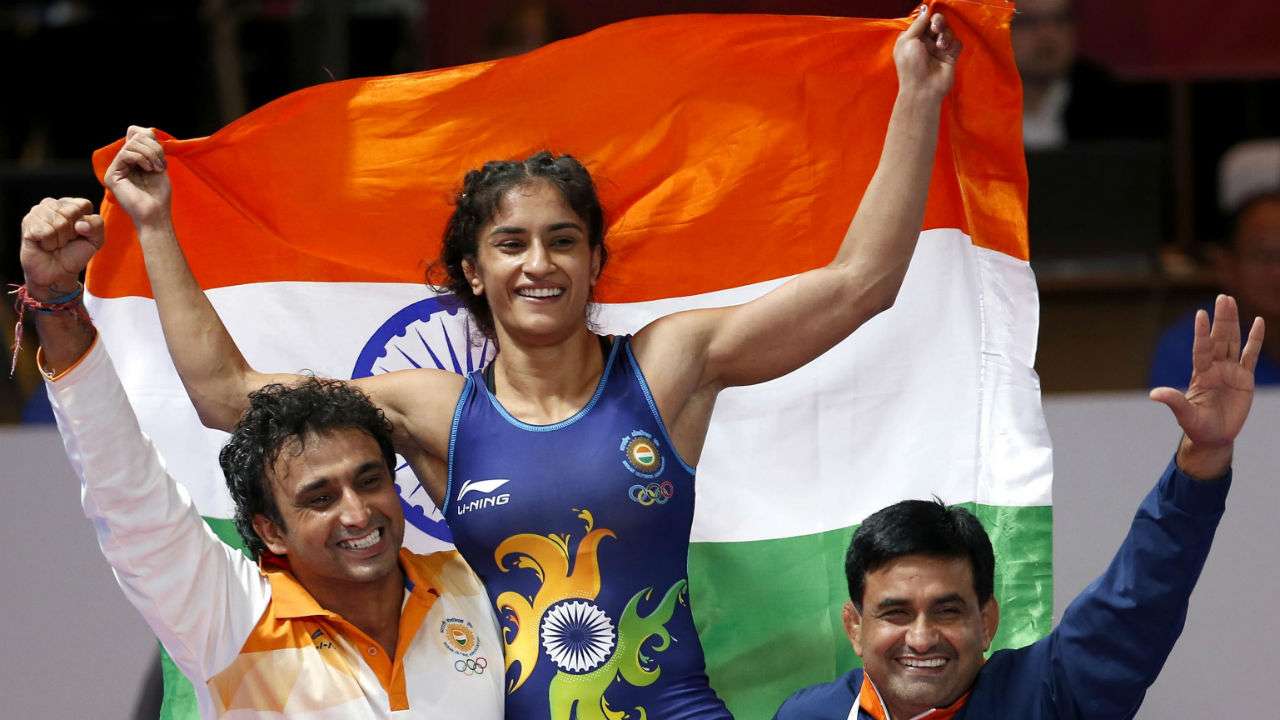 Vinesh Phogat- gold medal in women's 50 kg freestyle wretling (Image: Reuters)
13. Bajrang Punia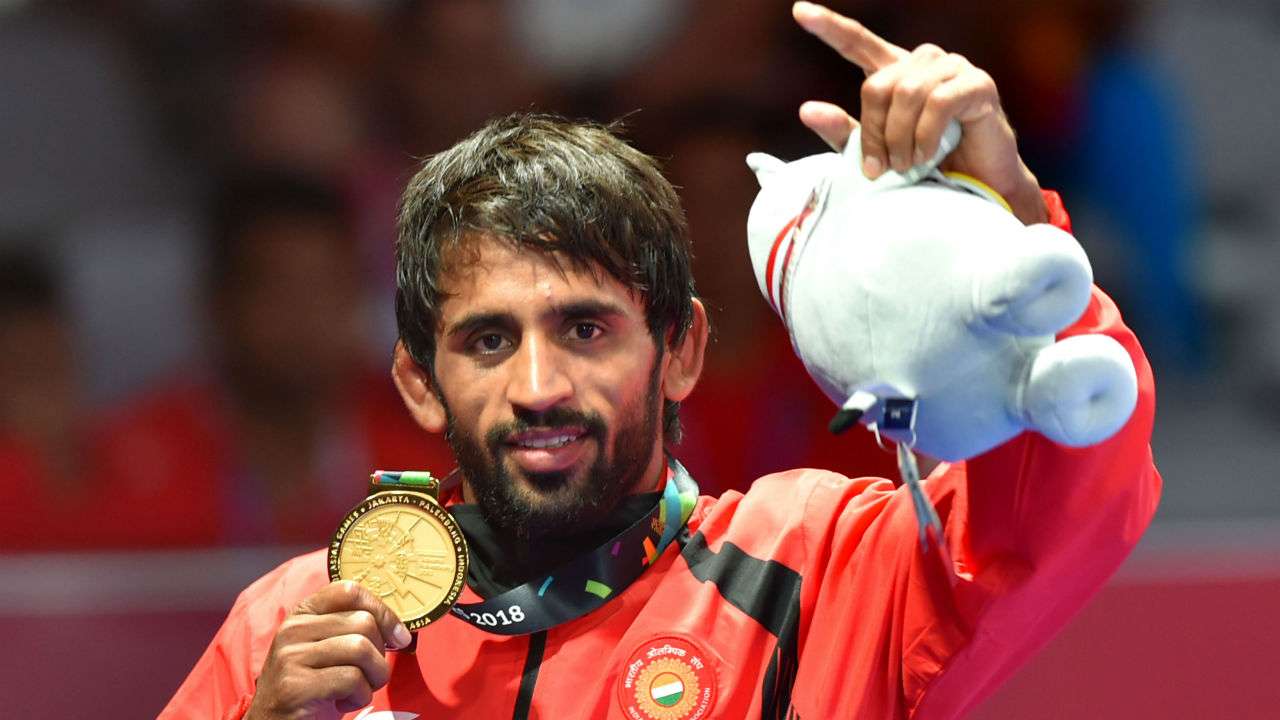 Bajrang Punia – gold medal in men's 65 kg freestyle wretling (Image: PTI)
14. India Women's Hockey Team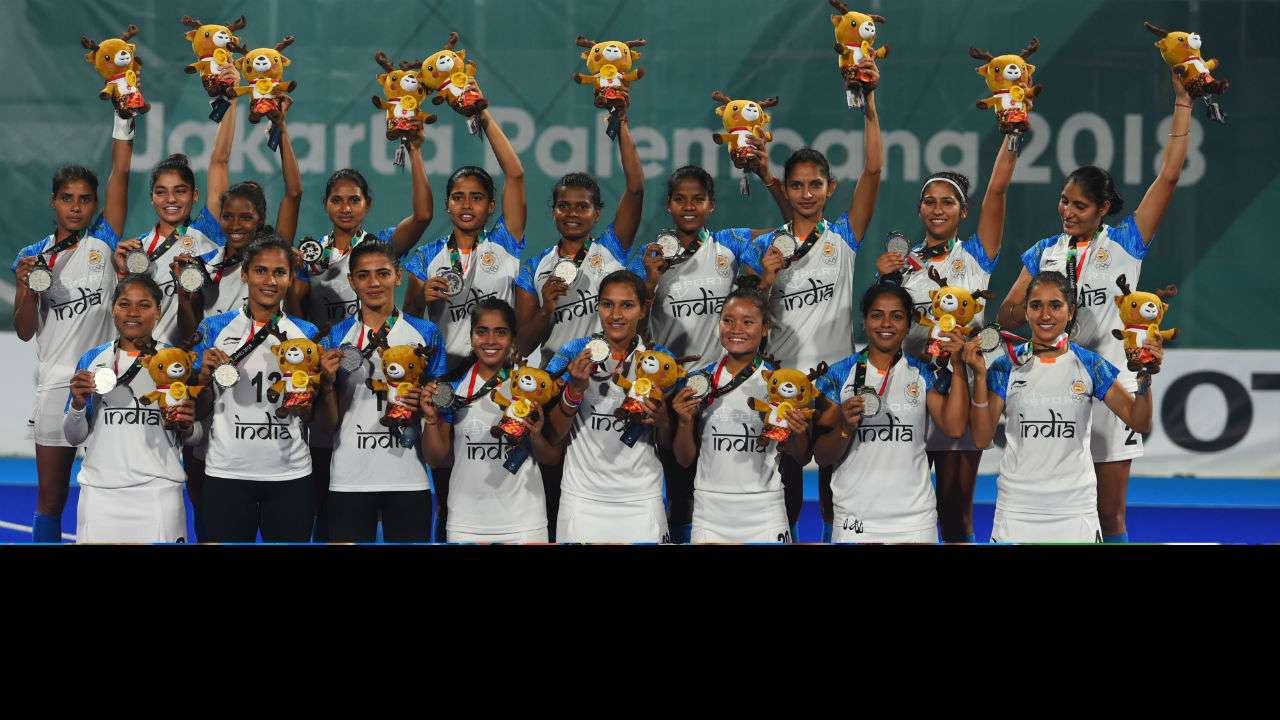 Team India – silver medal in Women's Team event, Hockey (Image: PTI)
15. Gautham Varsha and Shervegar Sweta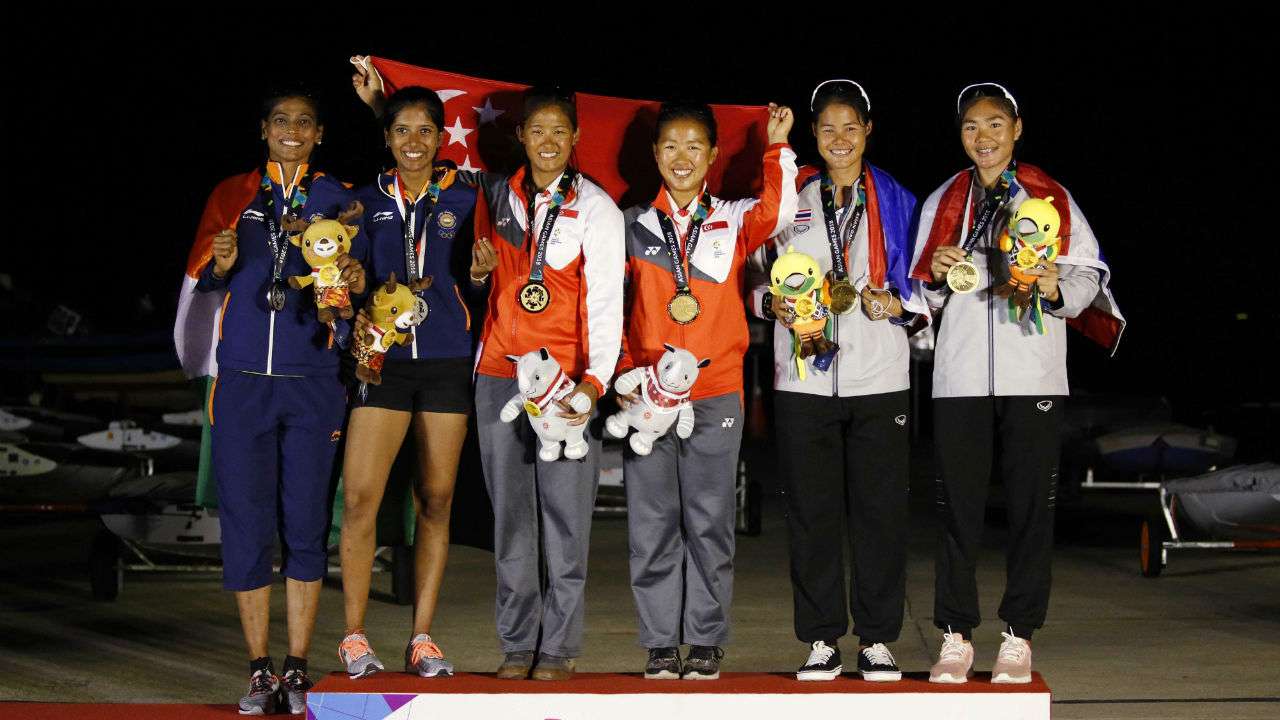 Gautham Varsha and Shervegar Sweta – silver medal in  49er FX Women Race 15, Sailing (Image: Reuters)
16. Men's 4×400 Relay Team
Team India – silver medal in Men's 4×400 Relay, Athletics (Image: PTI)
17. Deepak Kumar
Deepak Kumar- silver medal in men's 10m air rifle event shooting (Image: Reuters)
18. Lakshya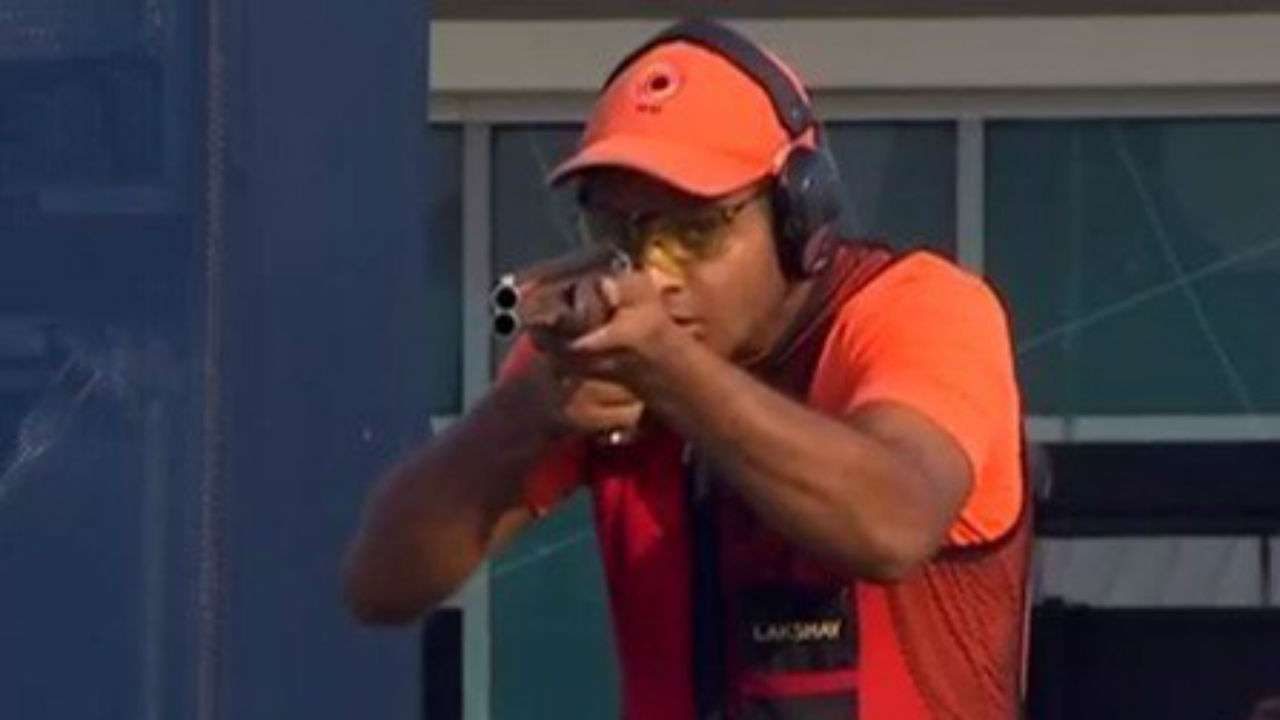 Lakshya – silver medal in men's trap event shooting (Image: Twitter)
19. Sanjeev Rajput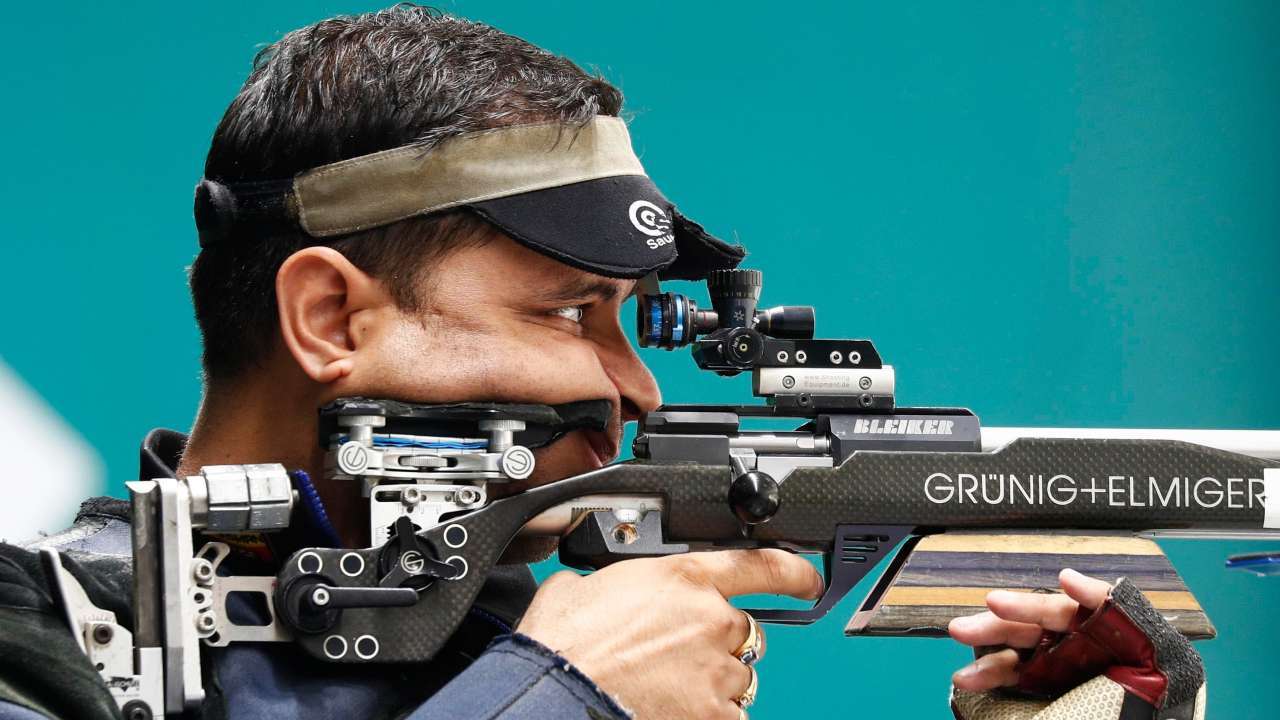 Sanjeev Rajput – silver medal in men's 50m Rifle 3 Positions event shooting (Image: Reuters)
20. Shardul Vihan
Shardul Vihan – silver medal in men's double trap shooting (Image: PTI)
21. Indian women's kabaddi team
Team India – silver medal in women's kabaddi (Image: Twitter)
22. Indian Equestrian Team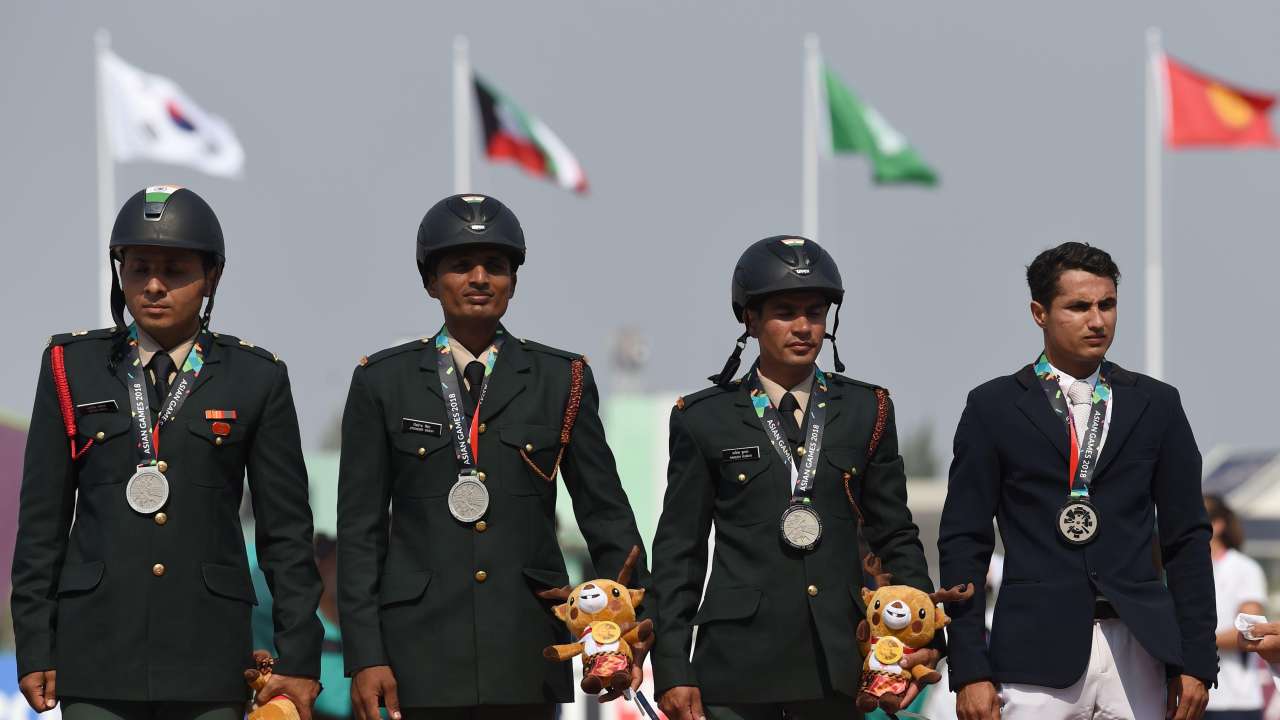 Team India – silver medal in the Eventing Team event Equestrian (Image: AFP)
23. Fouaad Mirza
Fouaad Mirza – silver medal in Eventing Individual event Equestrian (Image: AFP)
24. Hima Das
Hima Das – silver medal in Women's 400m race (Image: PTI)
25. Muhammed Anas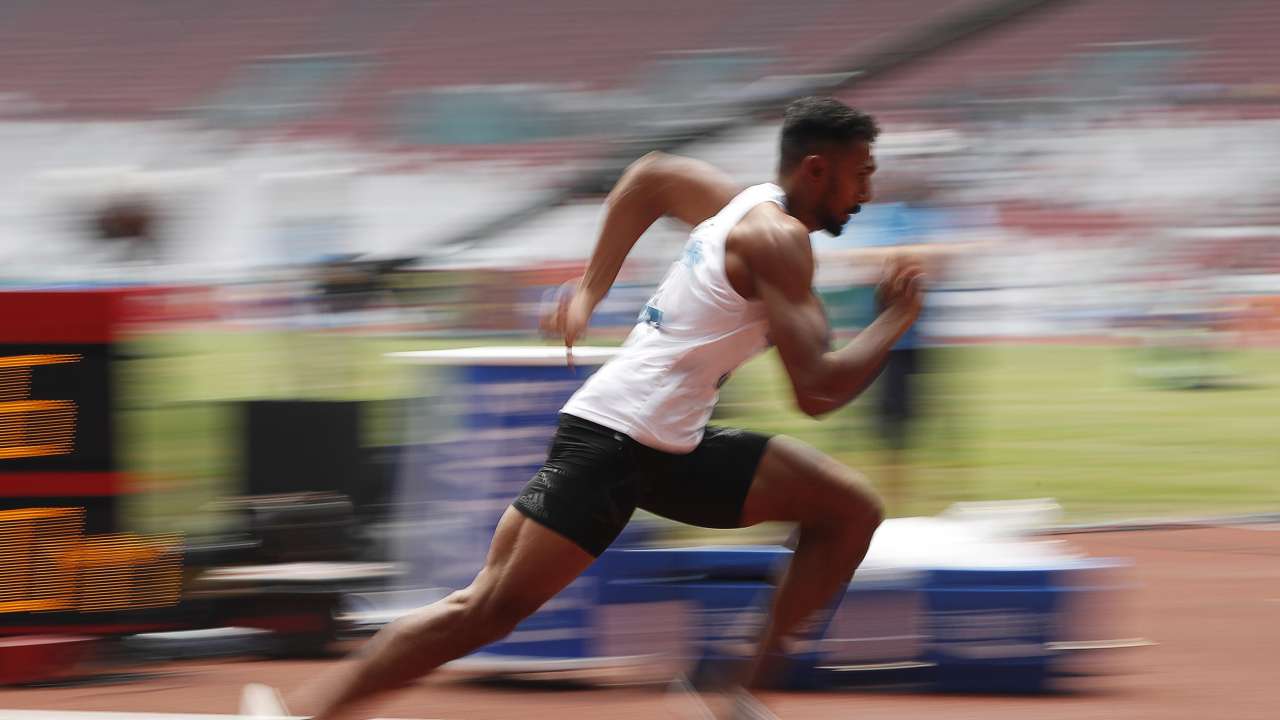 Muhammed Anas – silver medal in Men's 400m race (Image: Reuters)
26. Dutee Chand
Dutee Chand- Silver medal in Women's 100m race. (Image: PTI)
27. Sudha Singh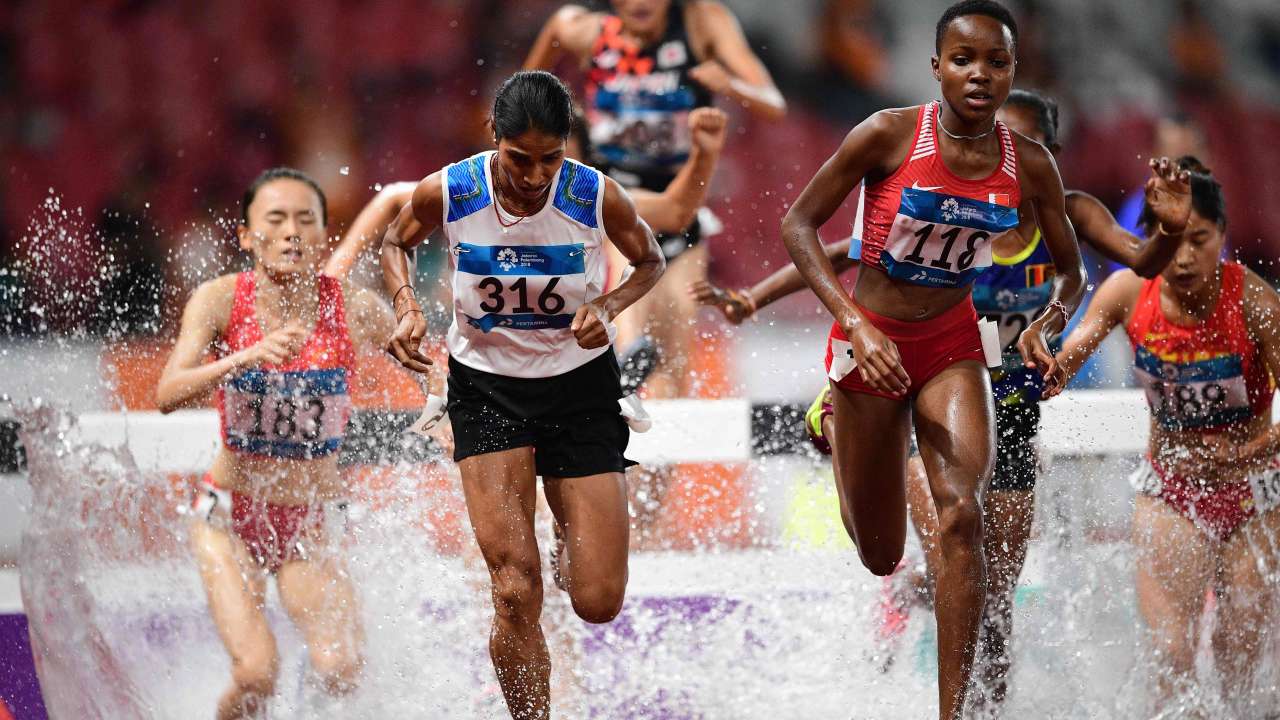 Sudha Singh – silver medal in Women's 3000m Steeplechase Athletics (Image: AFP)
28. Neena Vakaril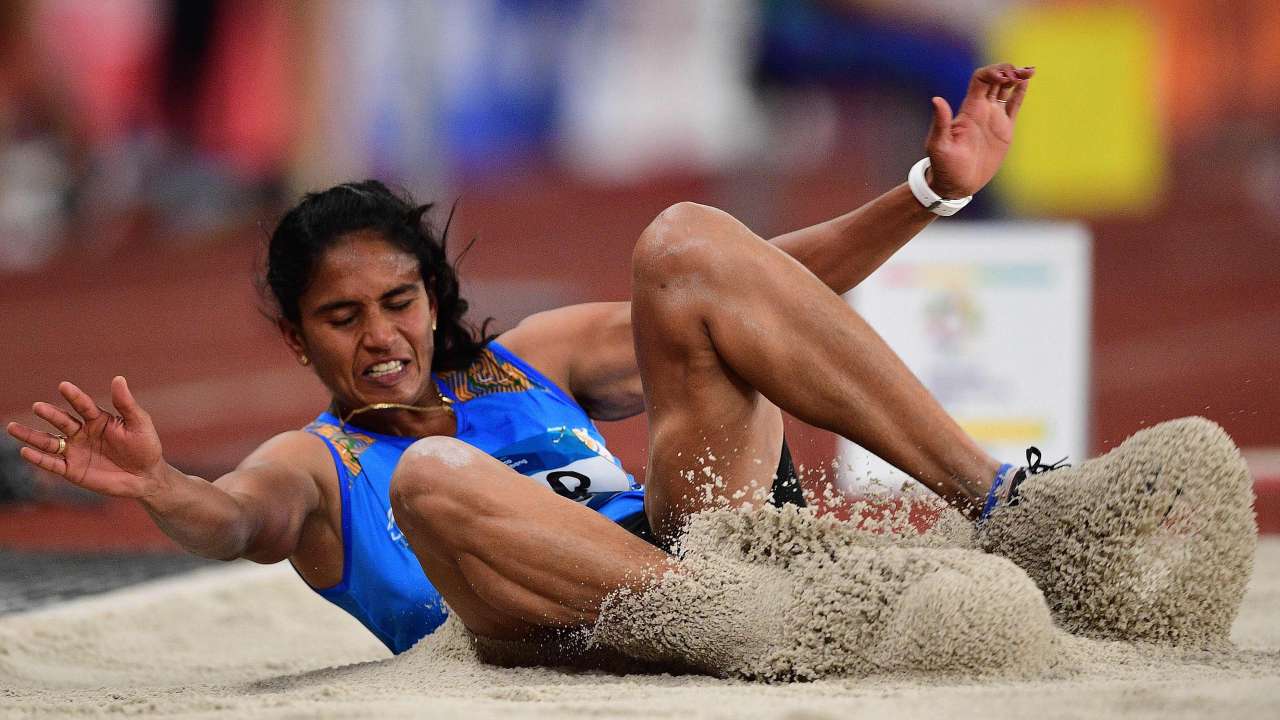 Neena Vakaril – silver medal in Women's Long Jump Athletcis (Image: AFP)
29. Ayyasamy Dharun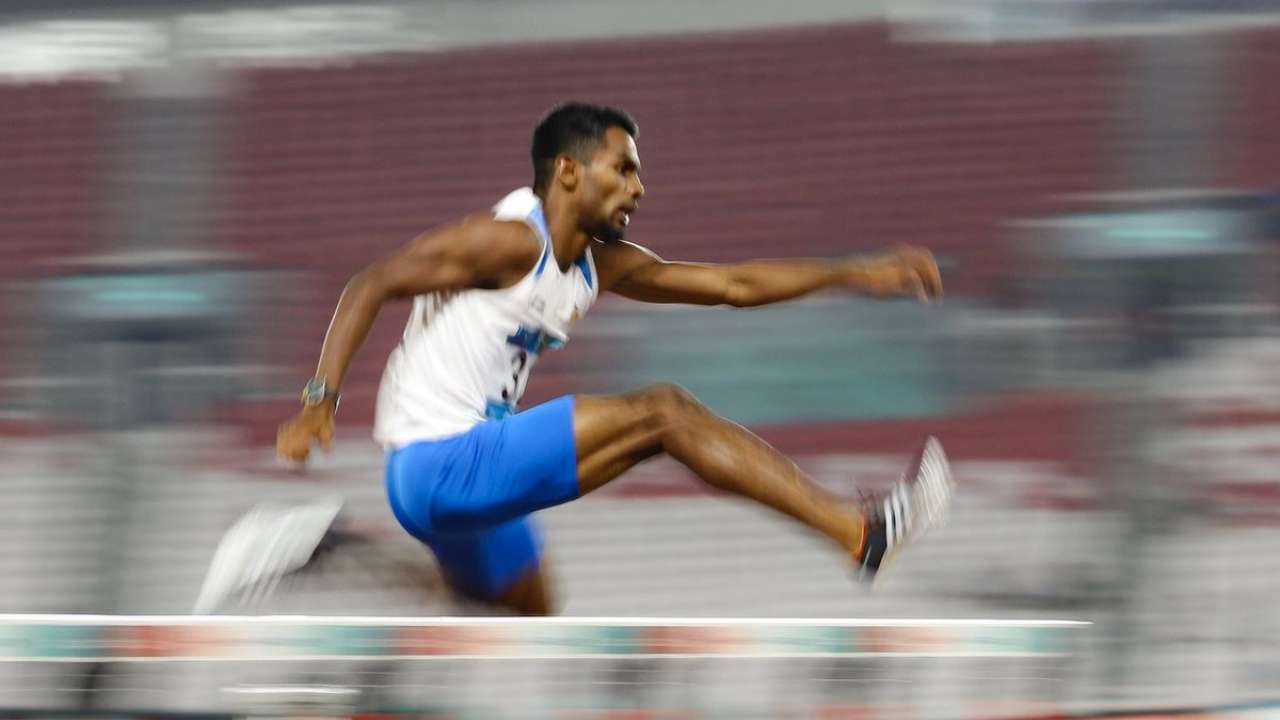 Ayyasamy Dharun – silver medal in Men's 400m hurdles Athletics (Image: Twitter @AFIINDIA)
30. Dutee Chand
Dutee Chand – silver medal in Women's 200m, Athletics (Image: PTI)
31. PV Sindhu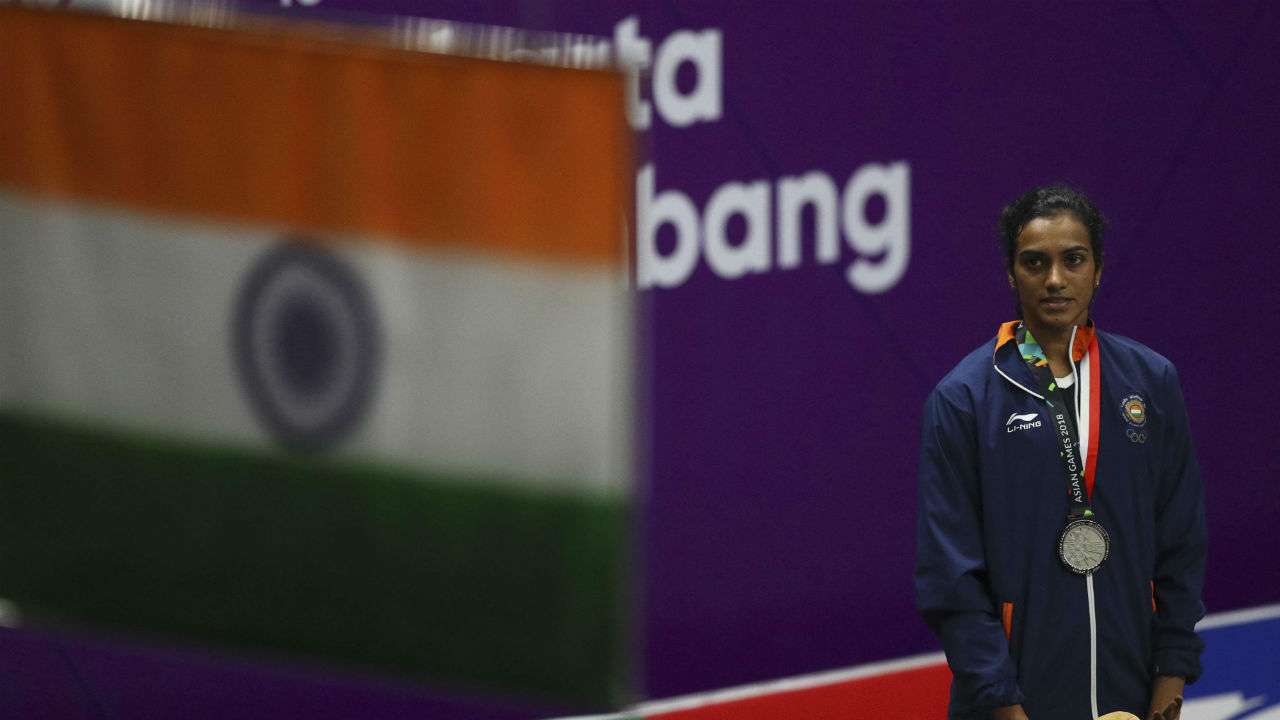 PV Sindhu – silver medal in Women's Singles, Badminton (Image: Reuters)
32. Jinson Johnson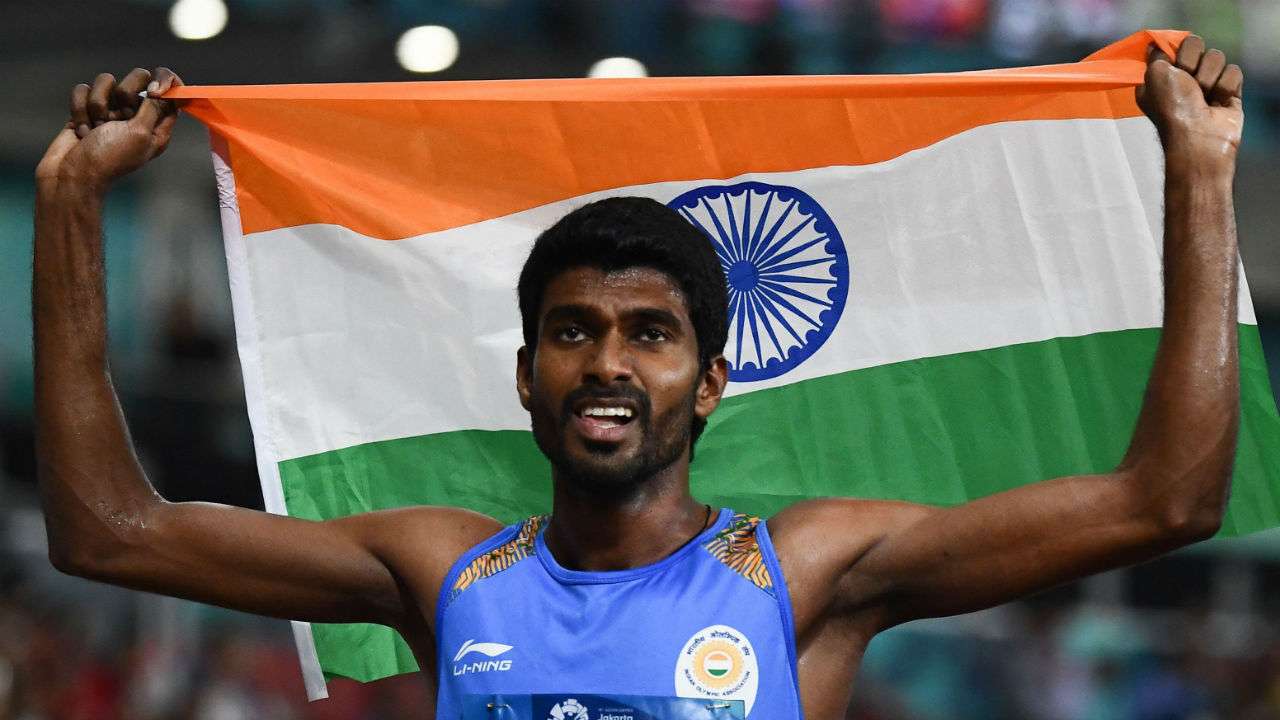 Jinson Johnson – silver medal in Men's 800m, Athletics (Image: AFP)
33. Team India 4x400m mixed relay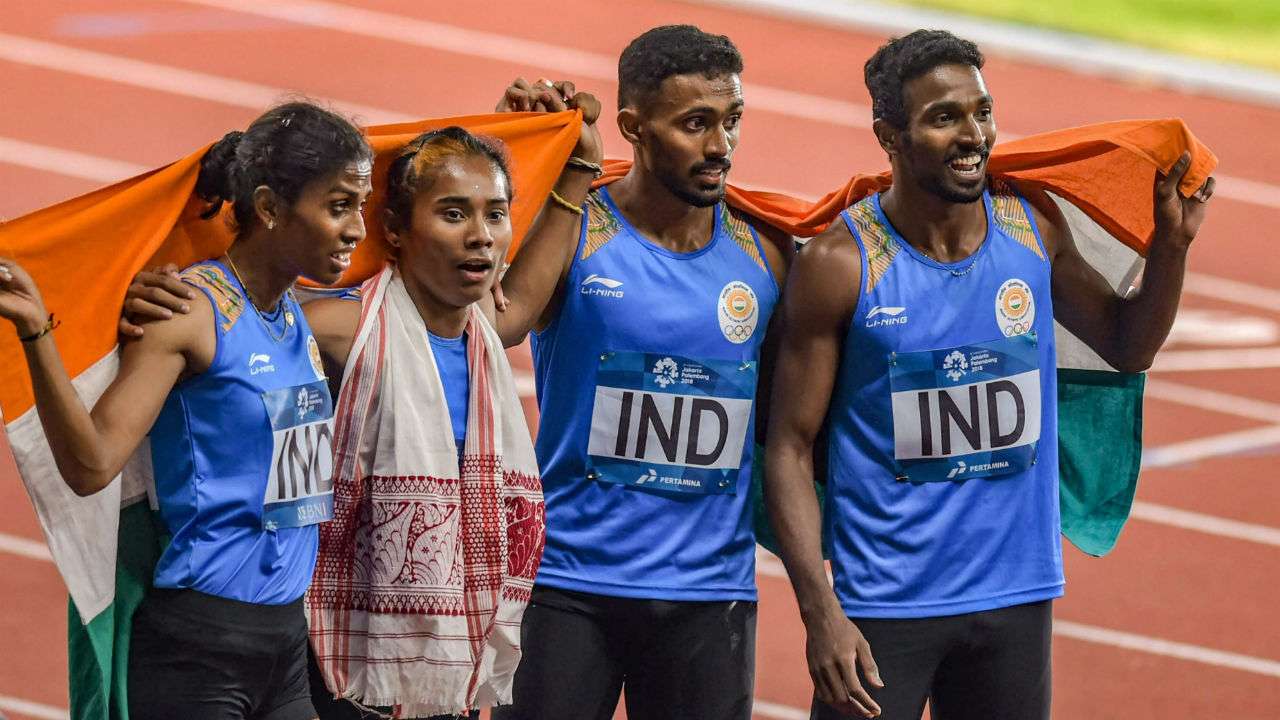 Team India – silver medal in 4x400m mixed relay, Athletics (Image: PTI)
34. Compound Men's Archery Team
Rajat Chauhan, Abhishek Verma and Aman Saini – silver medal in Compound Men's Team, Archery (Image: AFP)
35. Compound Women's Archery Team
Muskan Kirar, Madhumita Kumari and Jyothi Surekha Vennam  – silver medal in Compound Women's Team, Archery (Image: AFP)
36. Pincky Balhara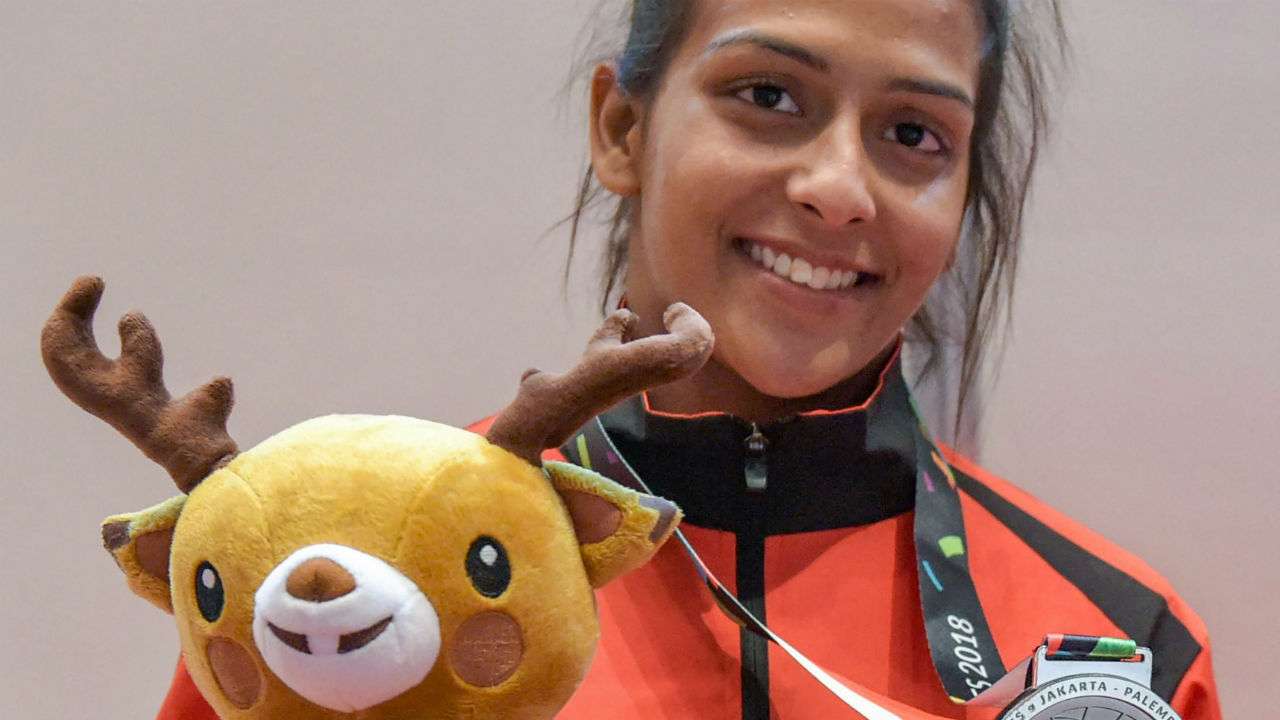 Pincky Balhara – silver medal in Women's Kurash (Image: PTI)
37. Apporvi Chndela and Ravi Kumar
Ravi Kumar and Apurvi Chandela – bronze medal in 10m Air Rifle mixed team event shooting (Image: Reuters)
38. Abhishek Verma
Abhishek Verma – bronze medal in men's 10m air pistol finals event shooting (Image: PTI)
39. Sepak Takraw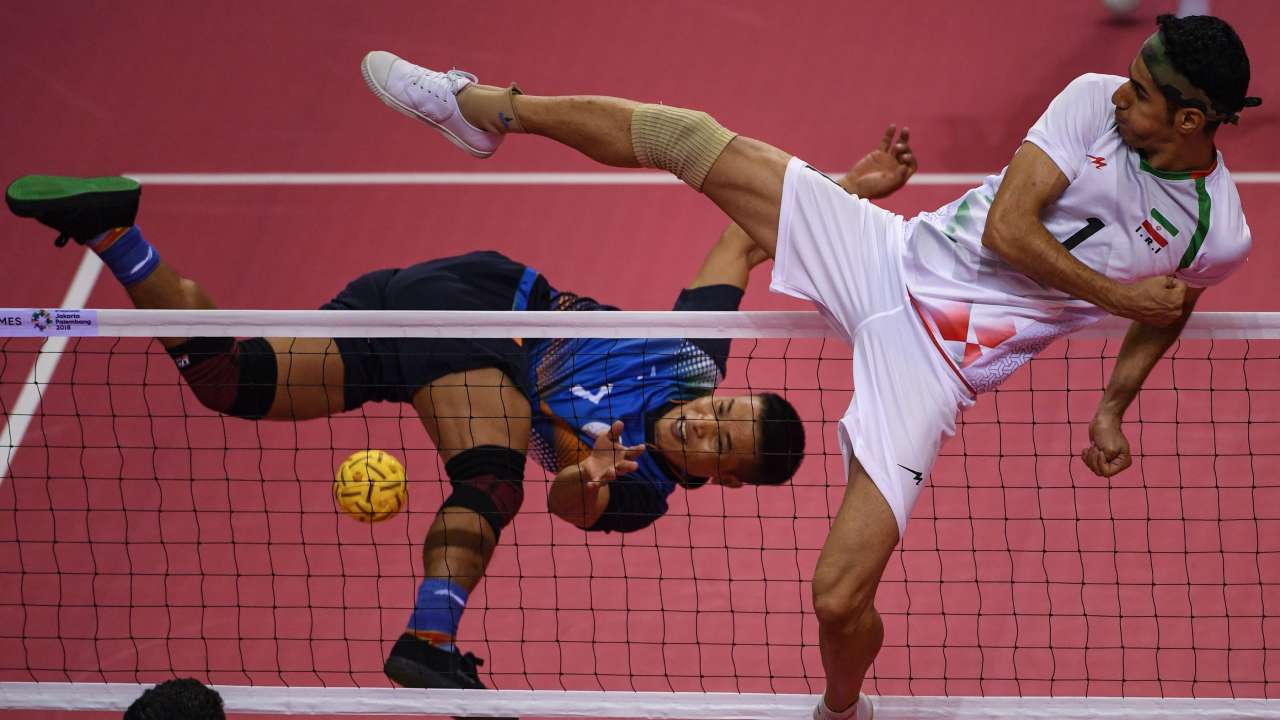 Sepak Takraw – bronze medal in Men's Team Regu (Image: AFP)
40. Divya Kakran
Divya Kakran – bronze medal in Women's 85 kg category wrestling (Image: PTI)
41. Saurav Ghoshal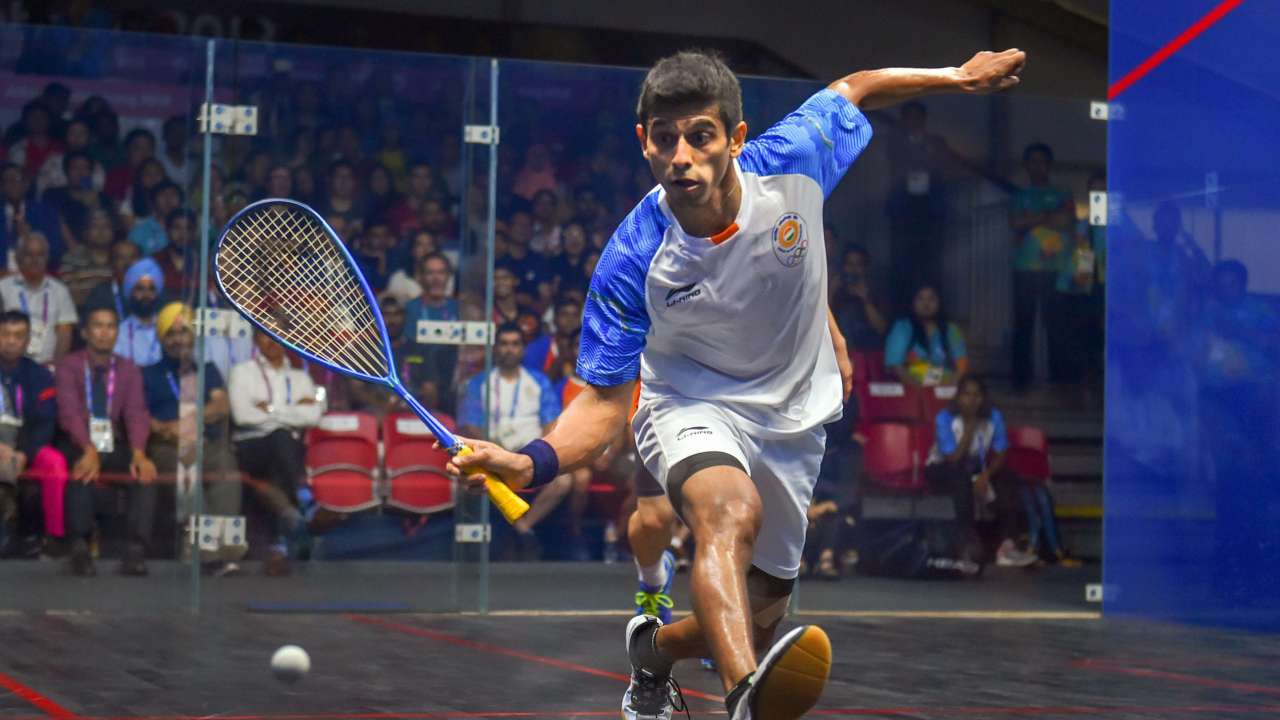 Saurav Ghoshal – bronze medal in Men's Singles Squash (Image: PTI)
42. The Wushu 4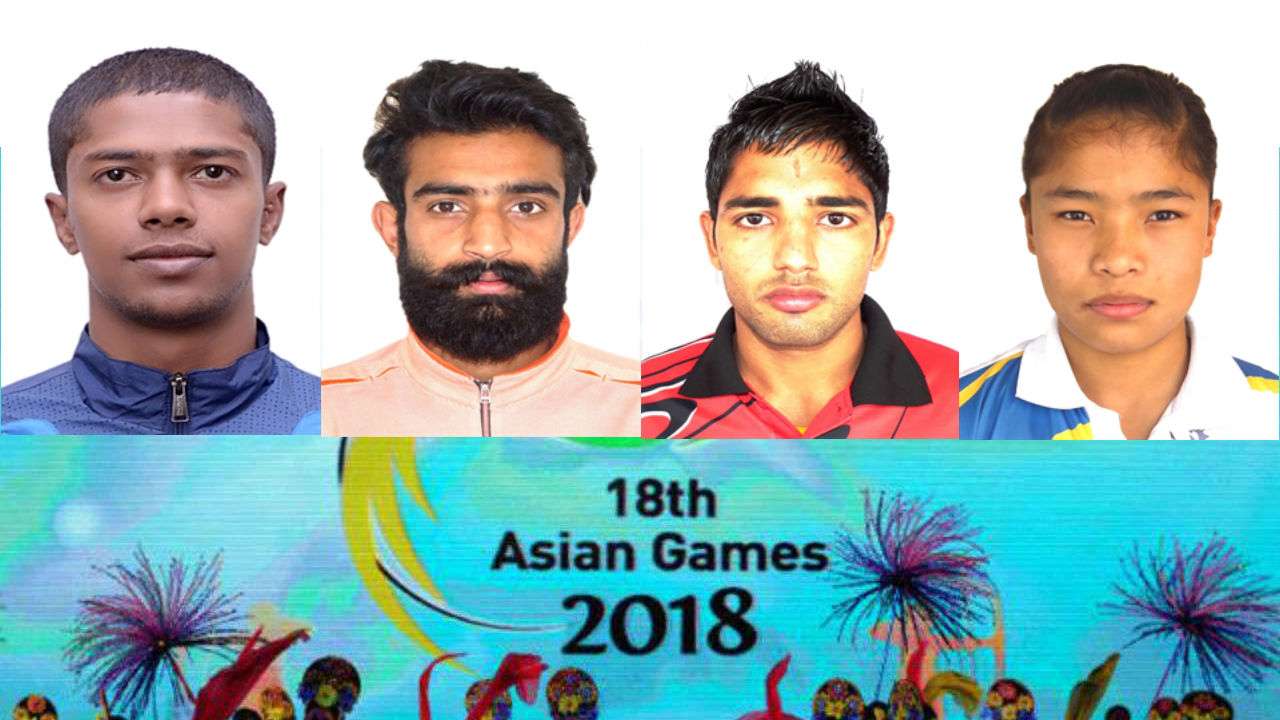 Santosh Kumar – bronze medal in Men's Sanda 56kg wushu
Surya Bhanu Pratap Singh- bronze medal in Men's Sanda 60kg wushu
Narender Grewal – bronze medal in Men's Sanda 65kg wushu
N Roshibina Devi – bronze medal in Women's Sanda 60kg wushu
(from left to right)
43. Ankita Raina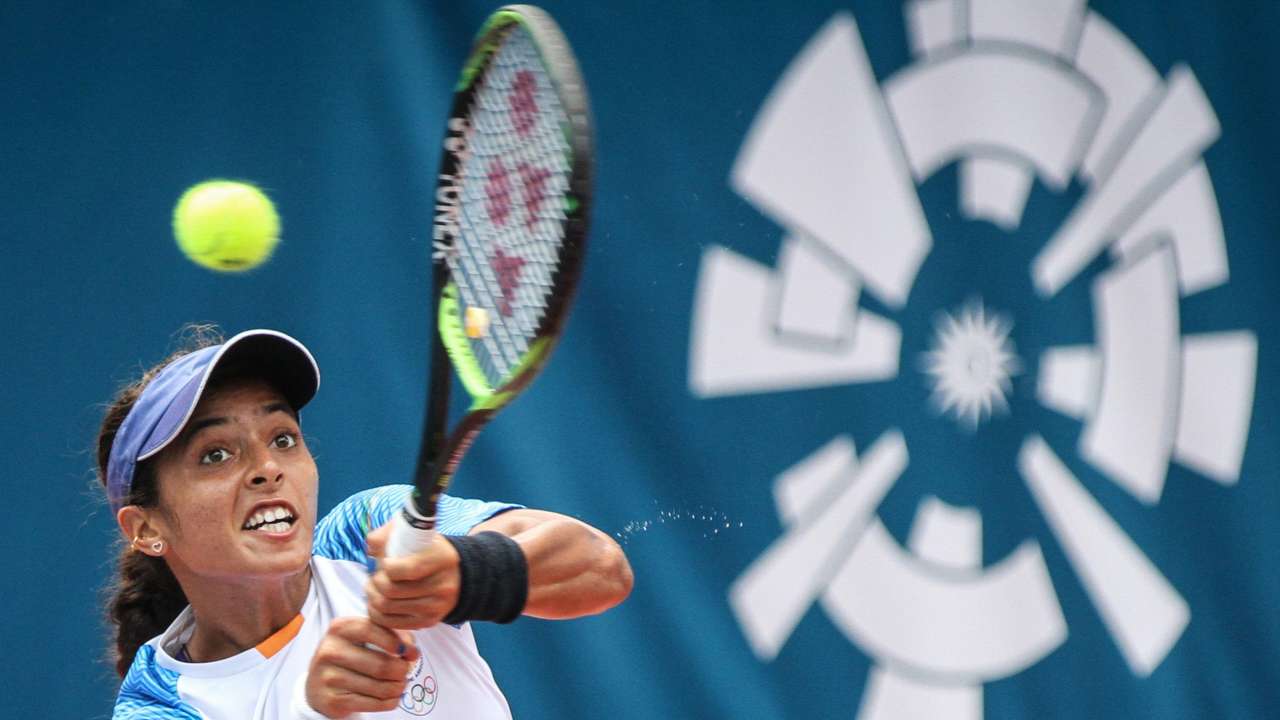 Ankita Raina – bronze medal in women's singles tennis (Image: AFP)
44. Indian men's kabaddi team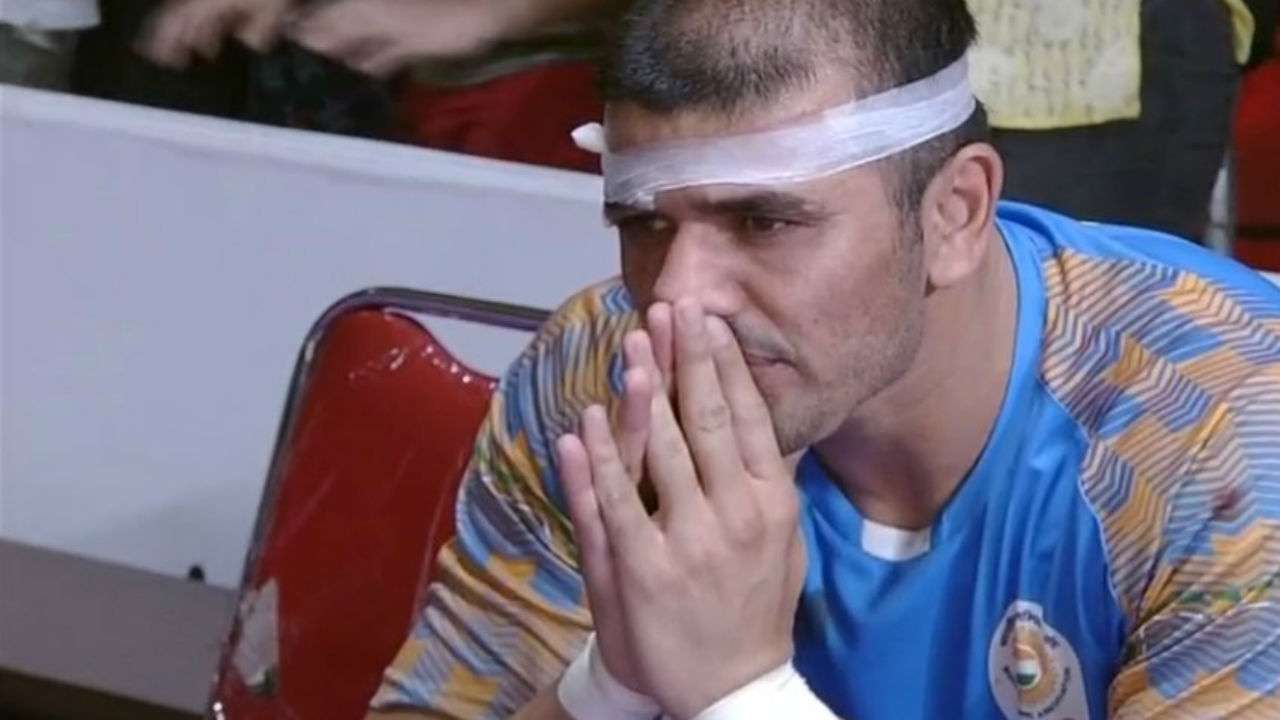 Team India – bronze medal in men's kabaddi (Image: Screengrab)
45. Dushyant
Dushyant- bronze medal in men's Lightweight Single Sculls event rowing (Image: PTI)
46. Rohit Kumar and Bhagwan Singh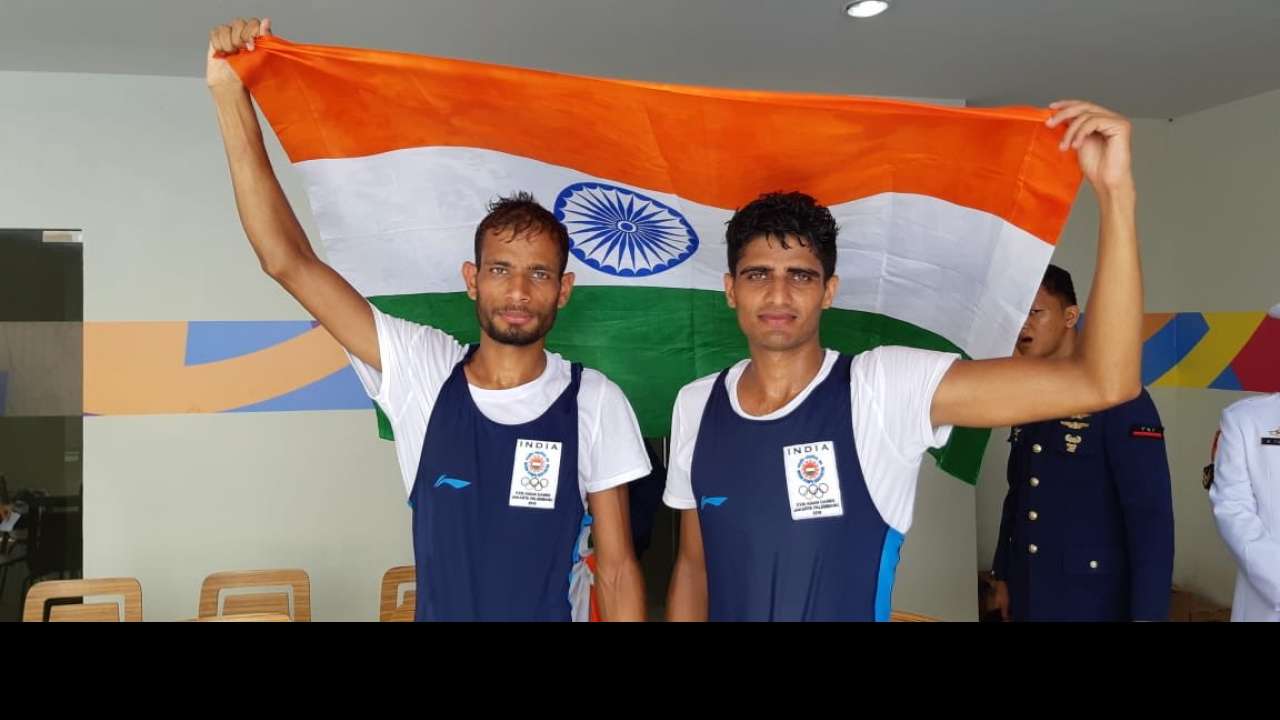 Rohit Kumar and Bhagwan Singh – bronze Medal in Men's Lightweight Double Sculls team event rowing. (Image: @NarendraModi)
47. Heena Sidhu
Heena Sidhu – bronze medal in Women's 10m air pistol event shooting (Image: Twitter)
48. Prajnesh Gunneswaran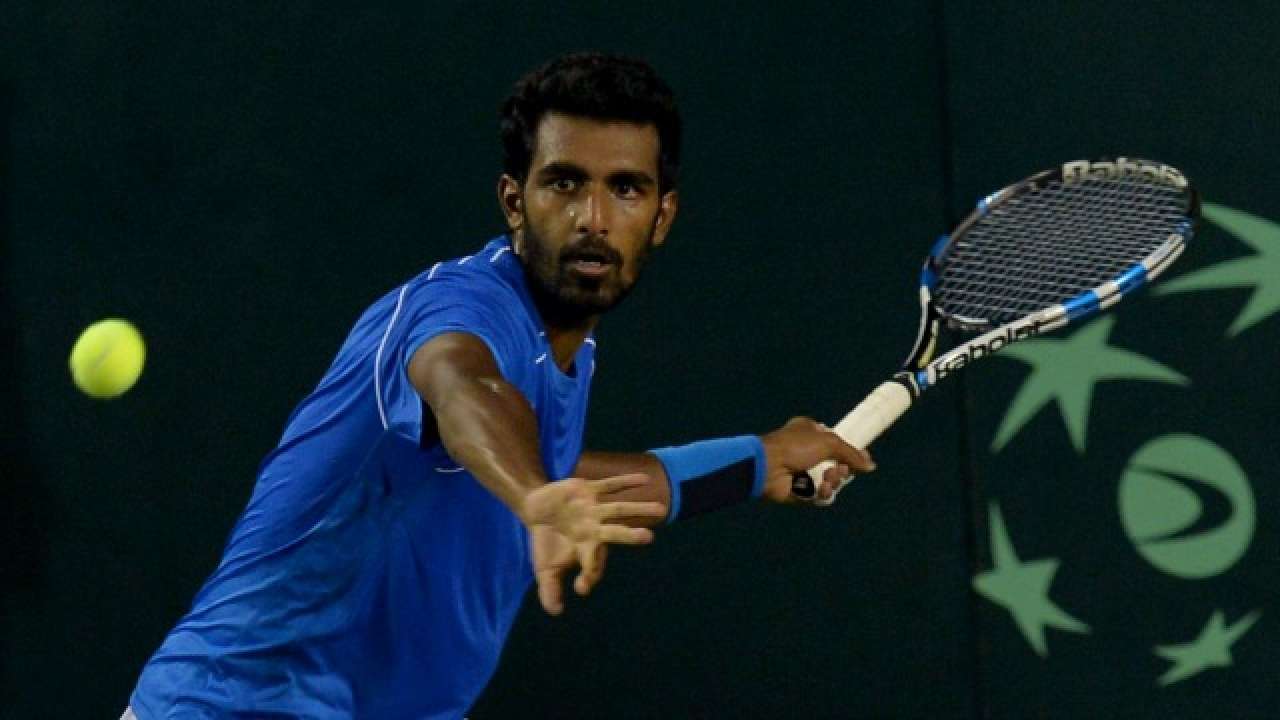 Prajnesh Gunneswaran – bronze medal in men's singles tennis (Image: AFP)
49. Joshna Chinappa
Joshna Chinappa – bronze medal in Women's Singles Squash (Image: PTI)
50. Dipika Pallikal Karthik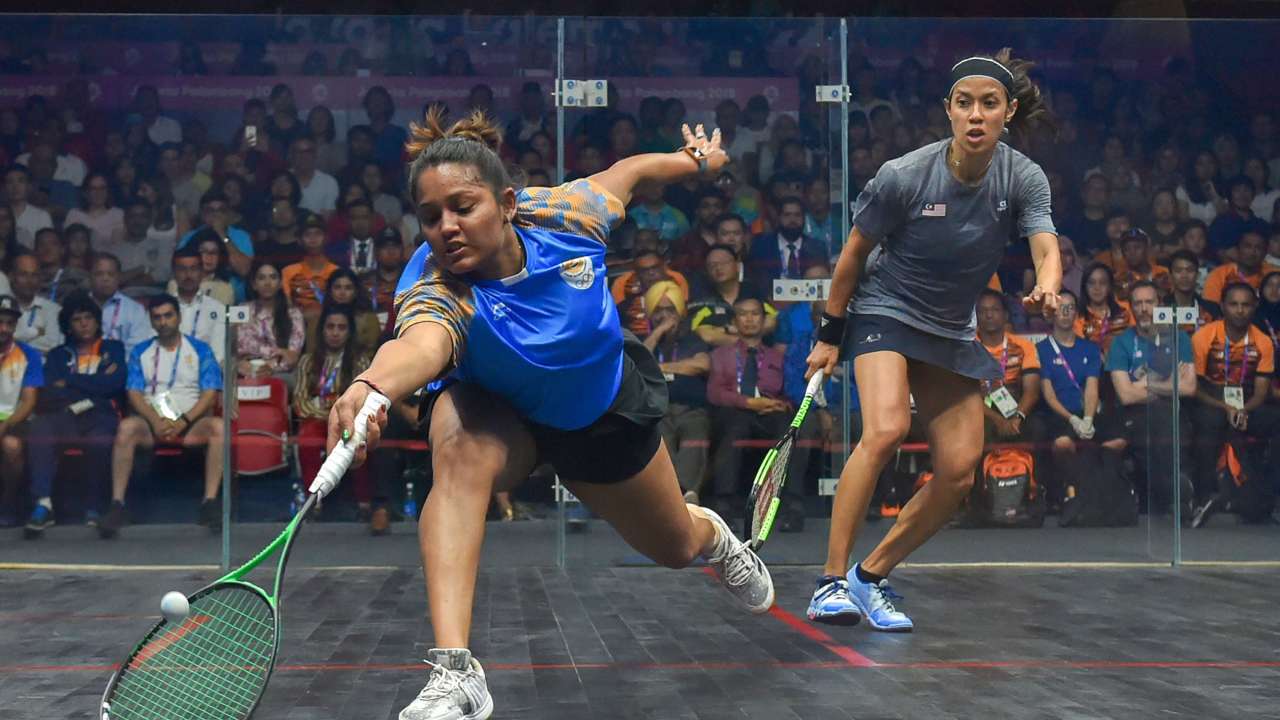 Dipika Pallikal Karthik- bronze medal in Women's Singles Squash
51. Indian men's team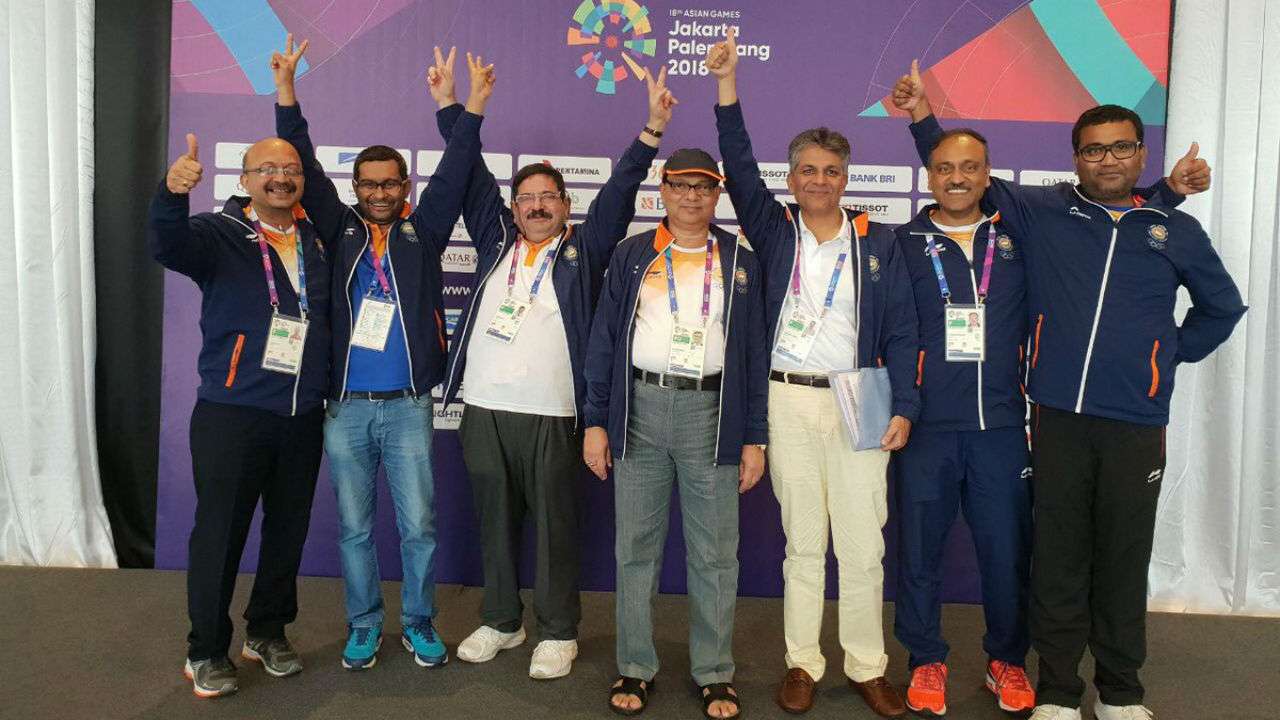 J Shivdasani, R Tewari, A Khare, R Tolani, D Majumdar & S Mukherjee – bronze medal in Men's Team Bridge (Twitter @Ra_THORe
52. Indian mixed team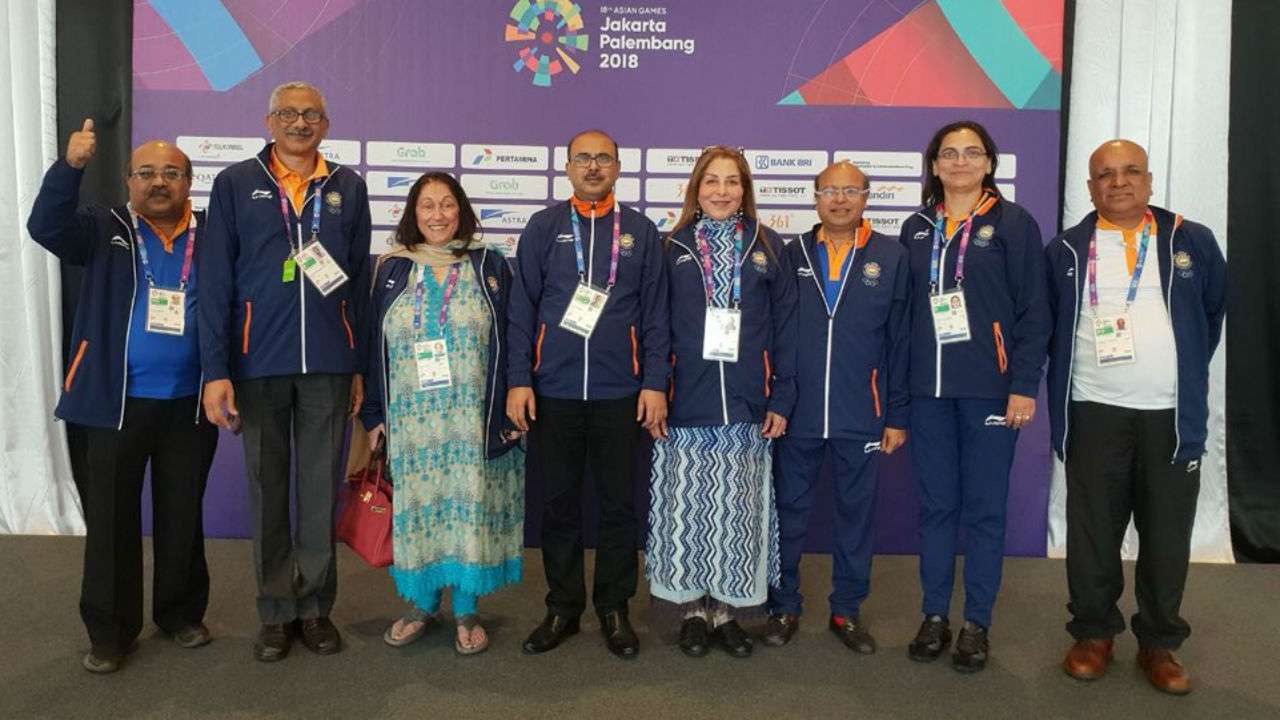 Kiran Nadar, Hema Deora, Himani Khandelwal, Bachiraji Satyanarayana, Gopinath Manna and Rajeev Khandelwal – bronze medal in Mixed Team Bridge (Twitter @Ra_THORe
53. Indian Men's Table Tennis Team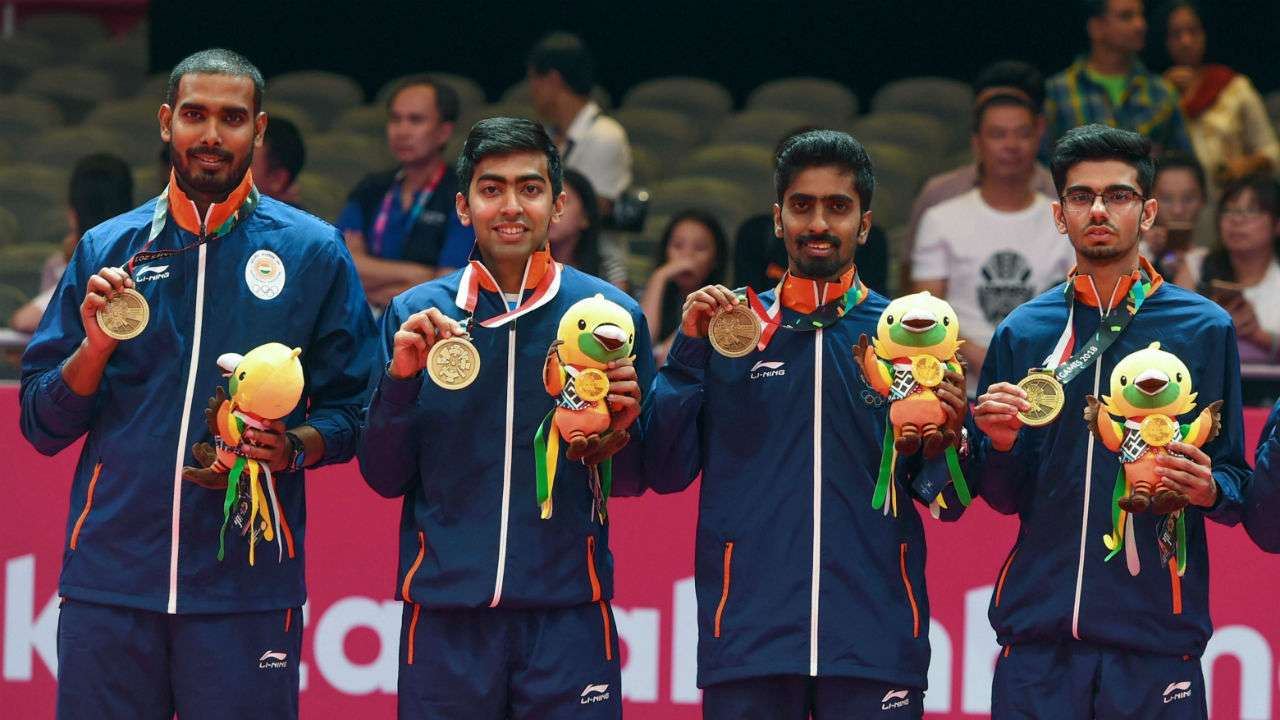 Tea India – bronze medal in Men's Team Event, Table Tennis (Image: PTI)
54. Mixed Doubles Table Tennis
Manika Batra and Sharath Kamal – bronze medal in Mixed Doubles, Table Tennis (Image: PTI)
55. MY Jadhav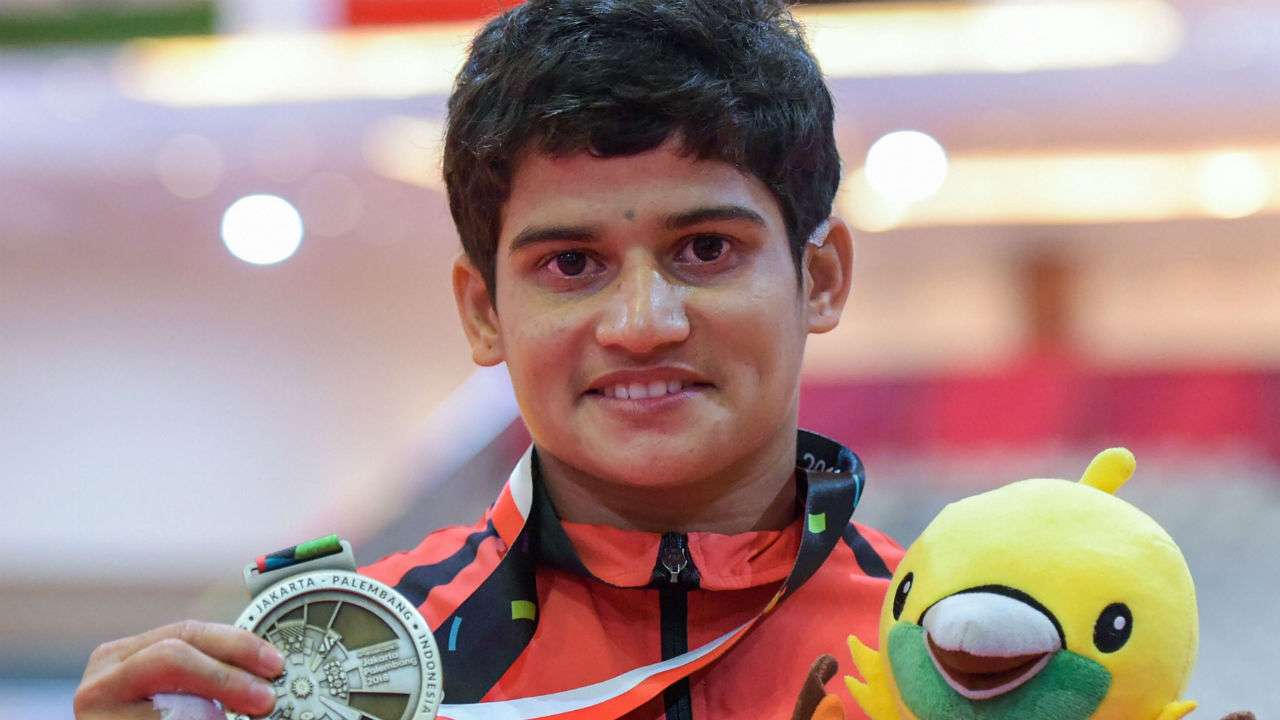 MY Jadhav – bronze medal in Women's Kurash (Image: PTI)
56. Saina Nehwal
Saina Nehwal- bronze medal in Women's Singles Badminton (Image: PTI)
57. PU Chitra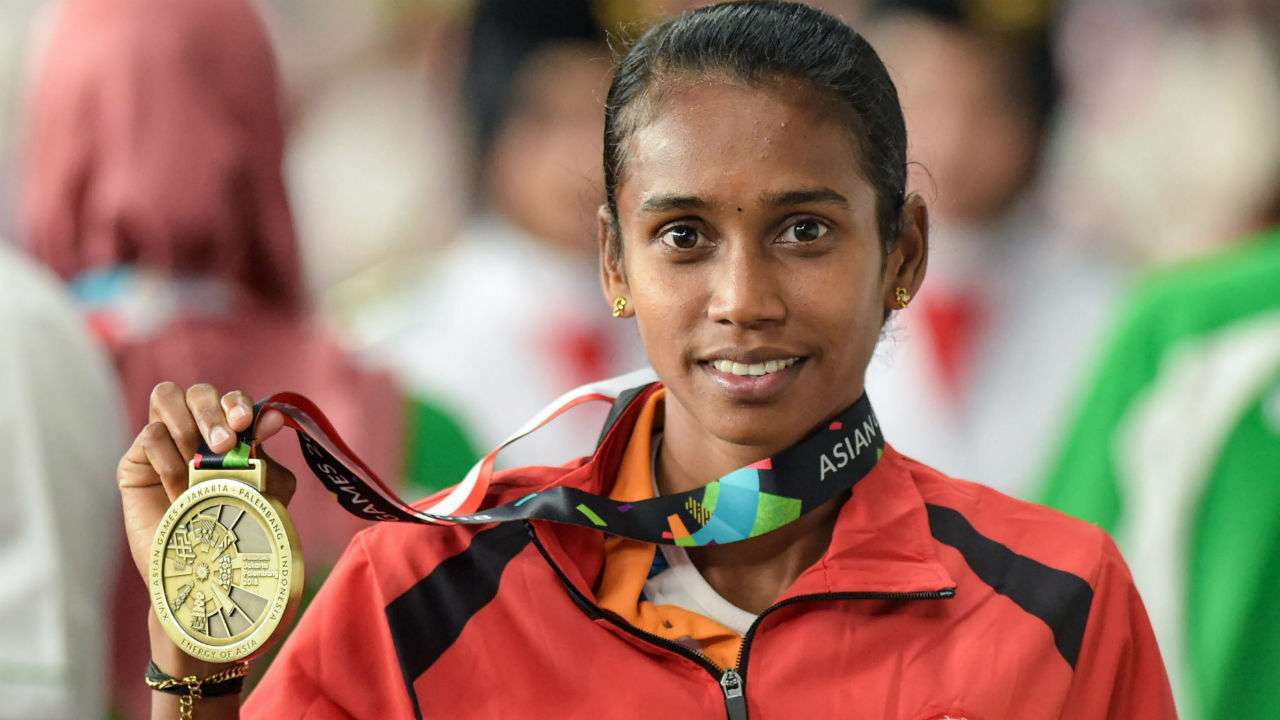 PU Chitra- bronze medal in Women's 1500m, Athletics (Image: PTI)
58. Seema Punia
Seema Punia – bronze medal in Women's Discus, Athletics (Image: PTI)
59. Harshita Tomar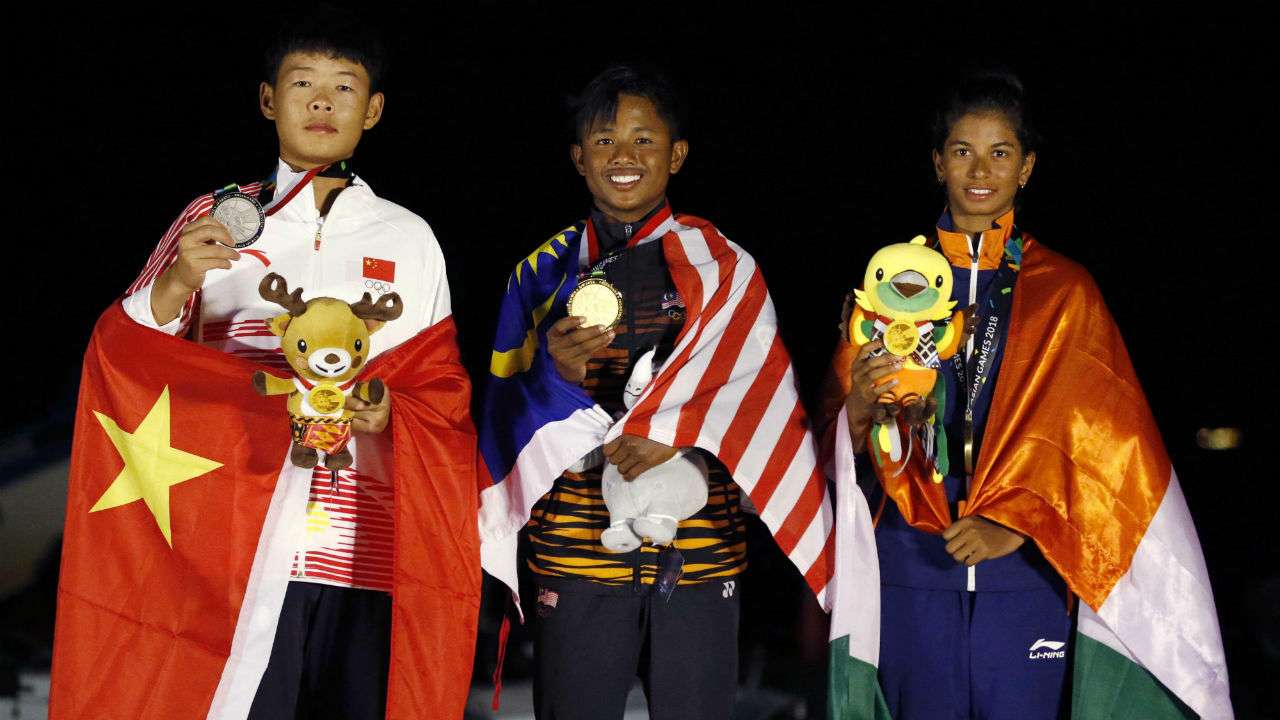 Harshita Tomar – bronze medal in Open Laser 4.7 Race 12, Sailing (Image: Reuters)
60. Varun Thakkar and Ganapathy Kelapanda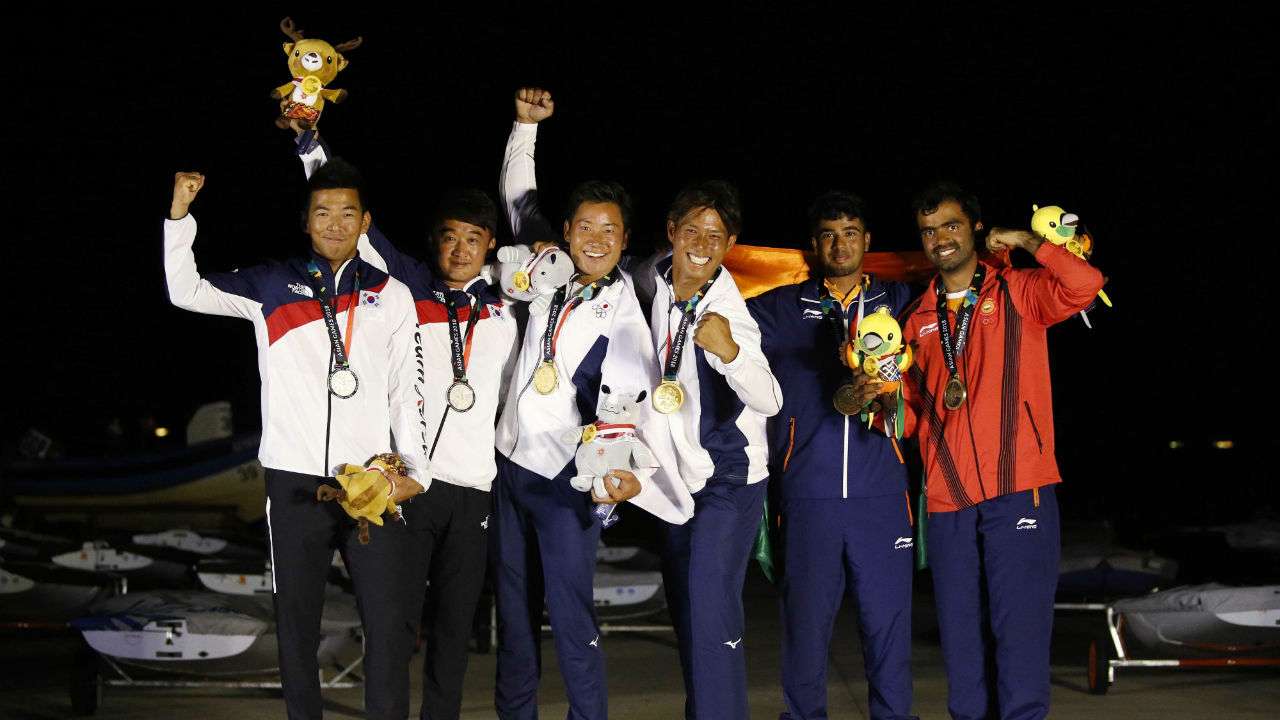 Varun Ashok Thakkar and Ganapathy Kelapanda Chengappa – bronze medal in 49er Men Race 15, Sailing (Image: Reuters)
61. India Men's Squash Team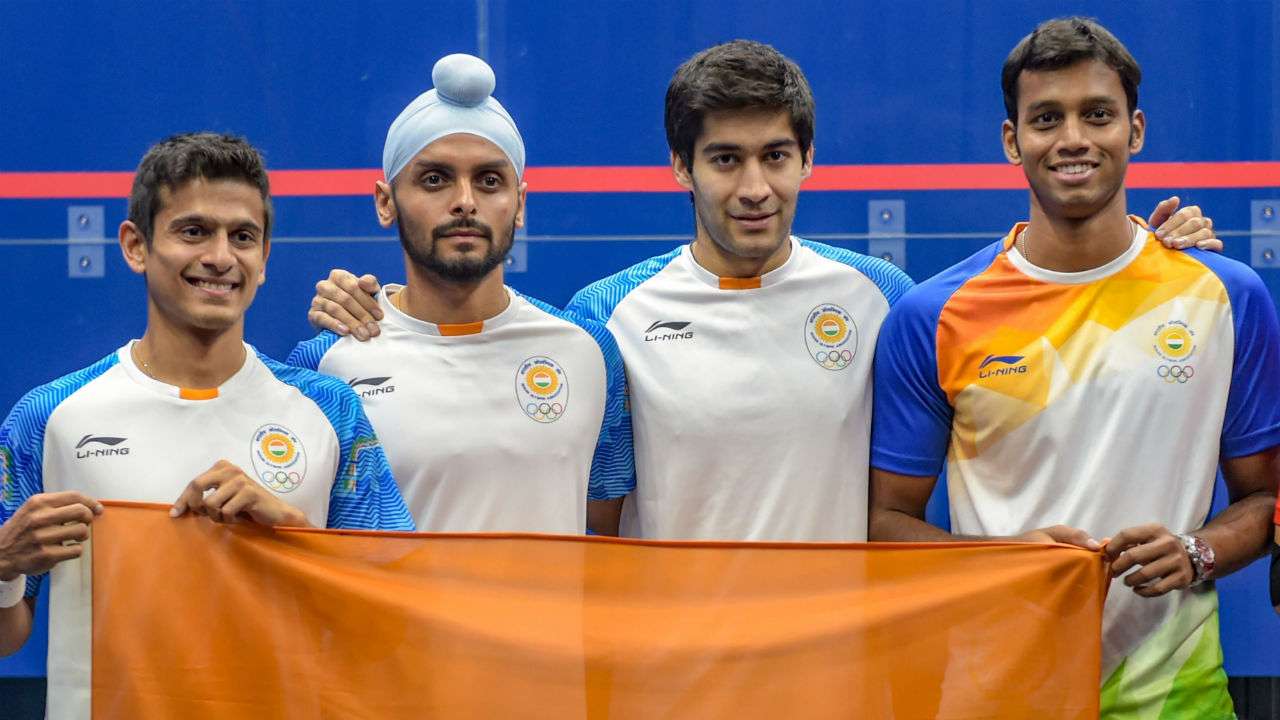 Suarav Ghoshal, Harinder Pal Singh Sandhu, Ramit Tandon and Manhesh Mangaonkar – bronze medal in Men's Team, Squash (Image: PTI)
62. Vikas Krishan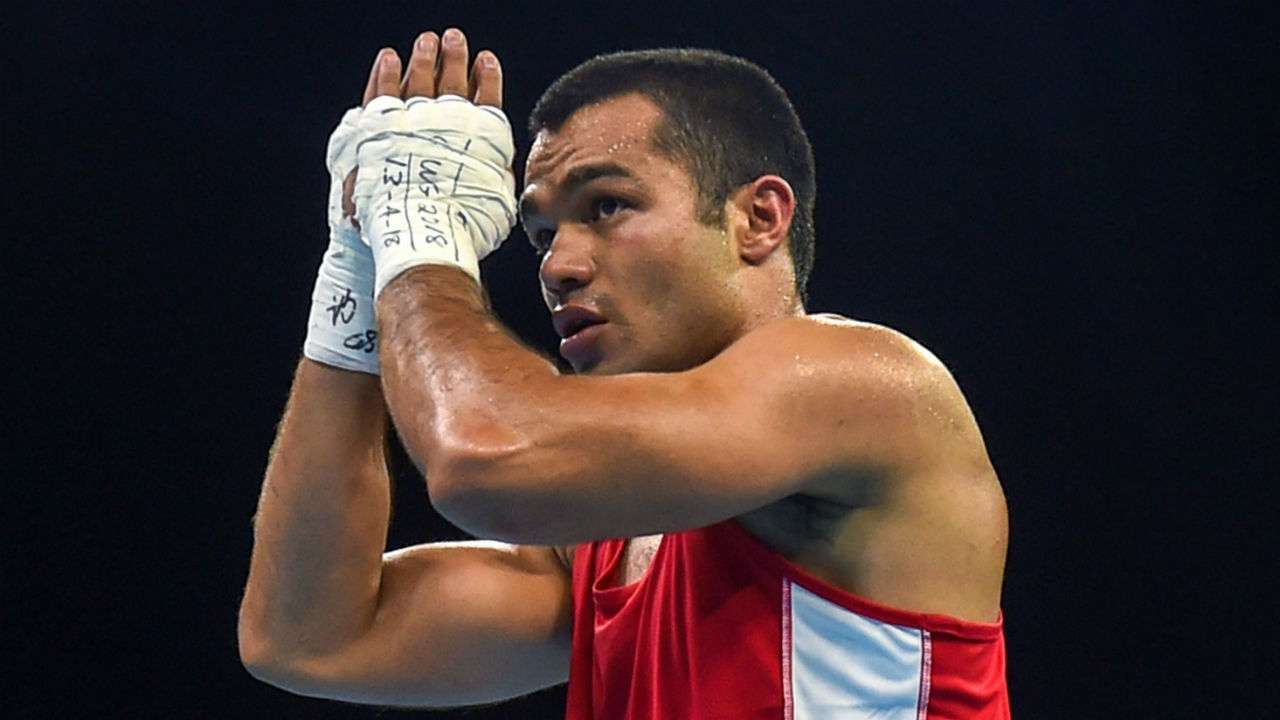 Vikas Krishan – bronze medal in Men's Middle (75kg) category, Boxing (Image: PTI)